Services
Before you even draft your plans, build or start work on your room engage with us for a consultation about your dreams and wishes for your ultimate theatre room. We promise you this decision alone will save you a fortune in time and money and will produce the best value for money.
We know, because we have helped many people sort out rooms that just aren't right, delivering a great results.
Despite big expense many rooms just lack the magic.
Providing a wide range of Professional and Home Audio Visual solutions that include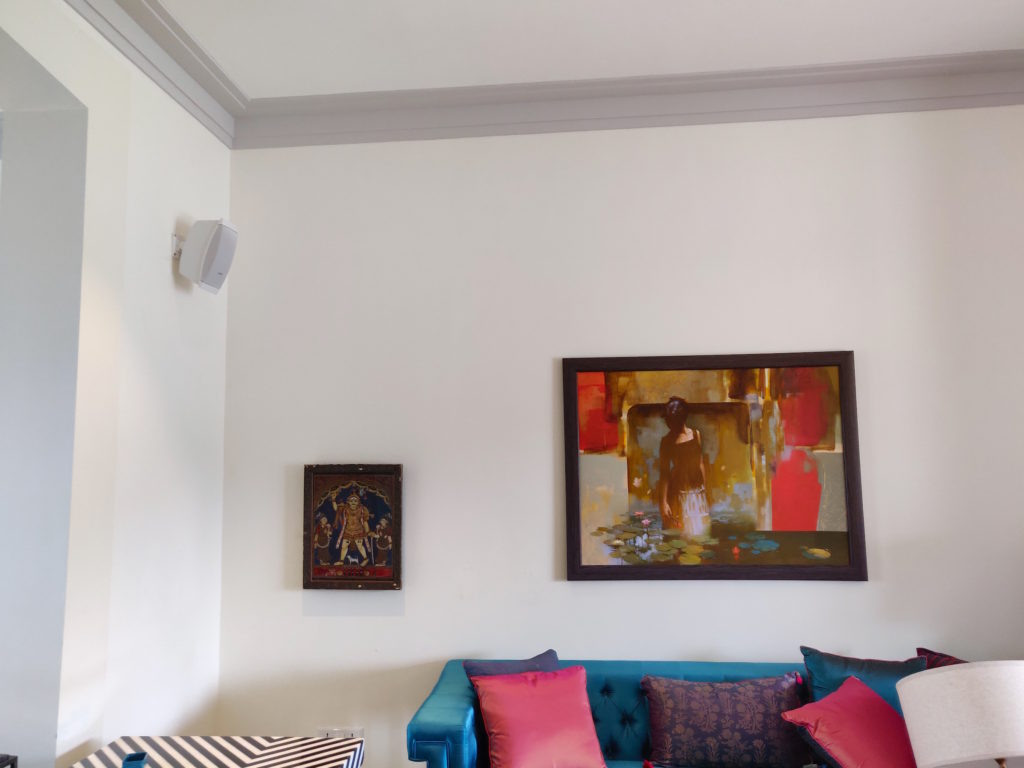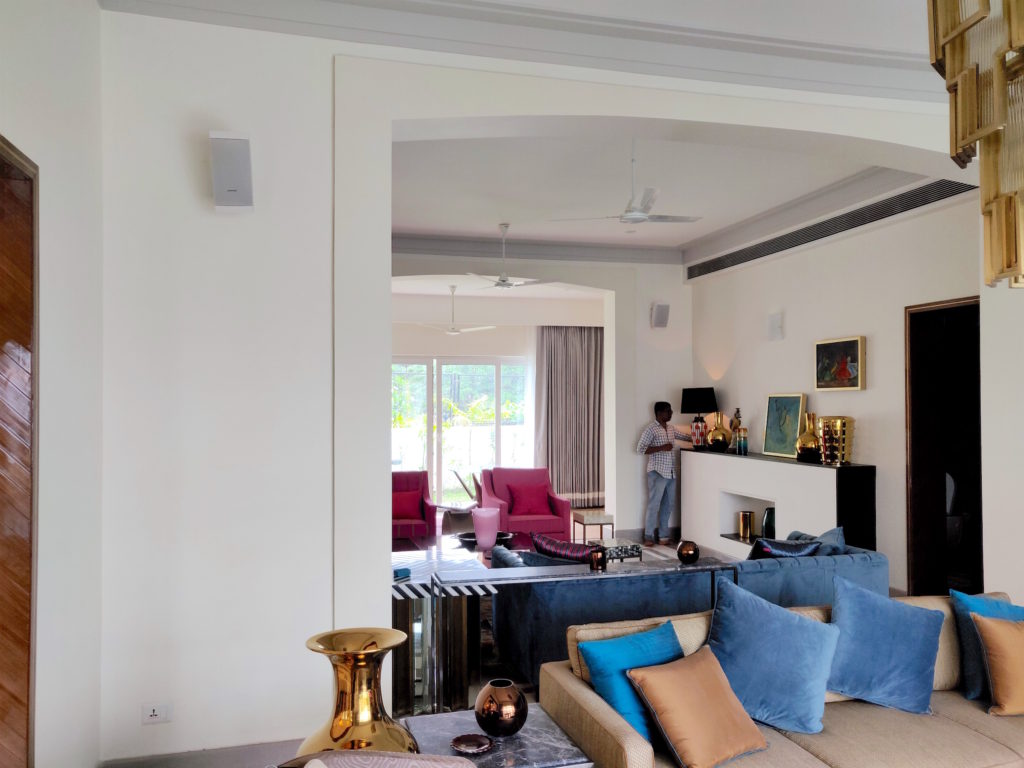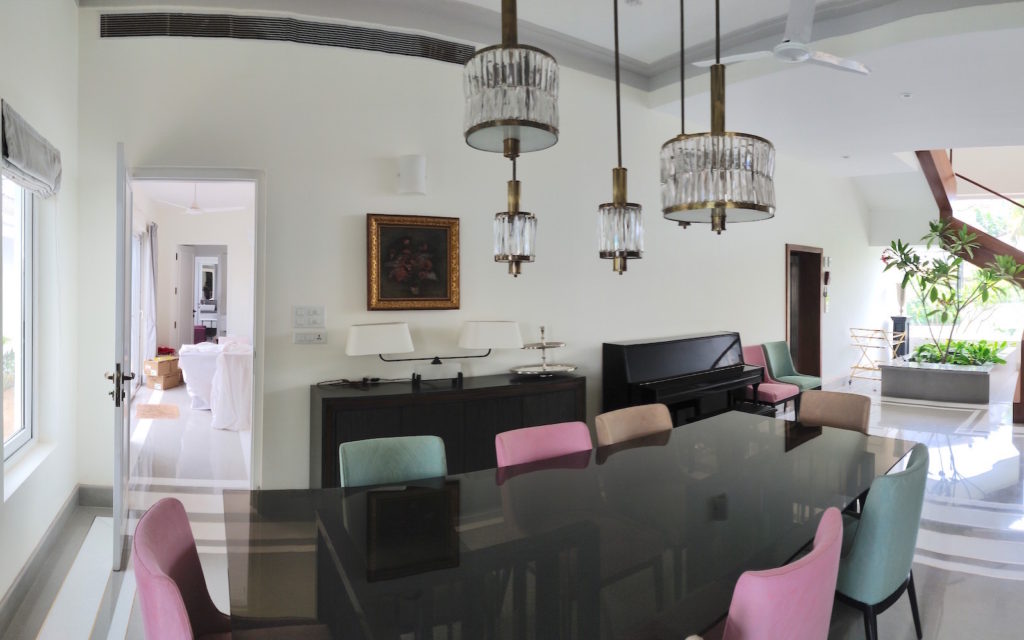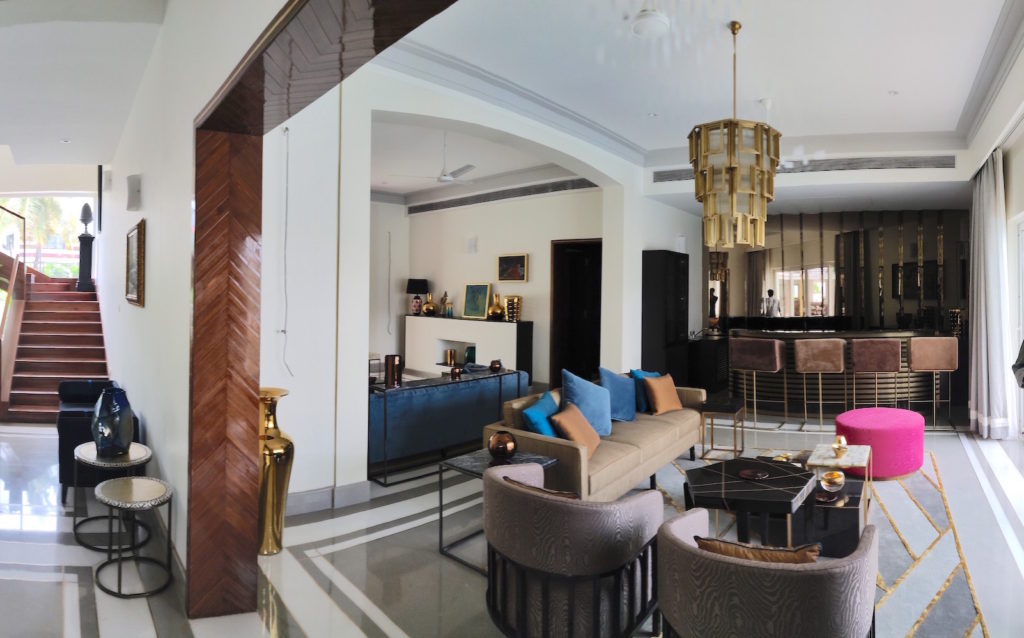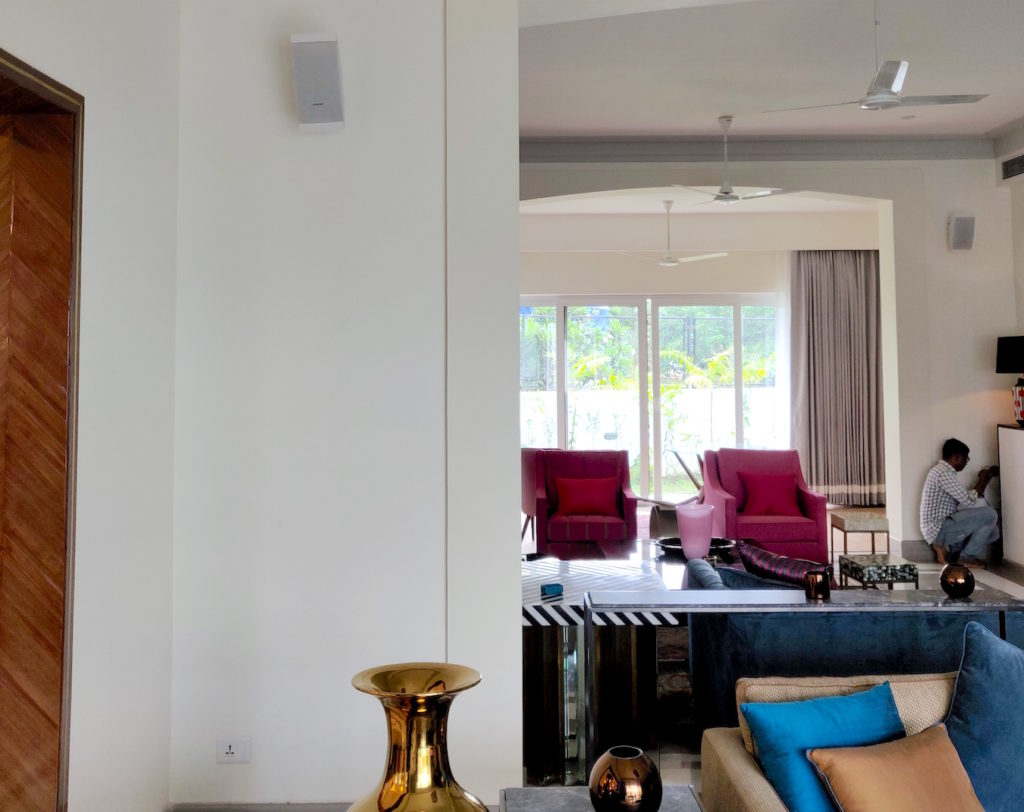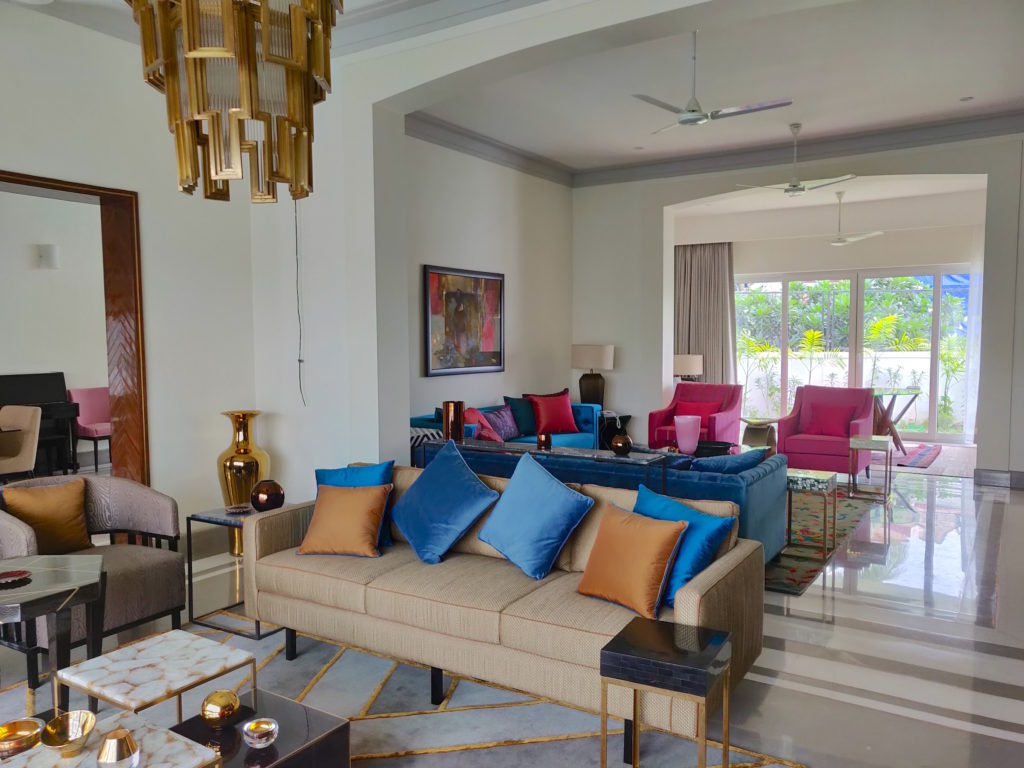 Formal / informal Living Rooms Music setup
 Industrialist Salgaocar's private residence. 
Bose Freespace Full-range speakers 

Yamaha R-N303 Network Amplifiers 
Yamaha SW series Subwoofers 

Consultation and installation of high end , Professional series , custom designed, Bose audio system for an all round stereo music experience all over the Living area
Grand Hyatt resort, Goa 
 Restaurant / Cafe AV Setup
Canon HD420 Hi-res Projector (in picture)

Automated Projection Screen
Consultation and installation of high brightness projectors including a perfect calibration  and a neatly done job to maintain the amazing aesthetics of the Site.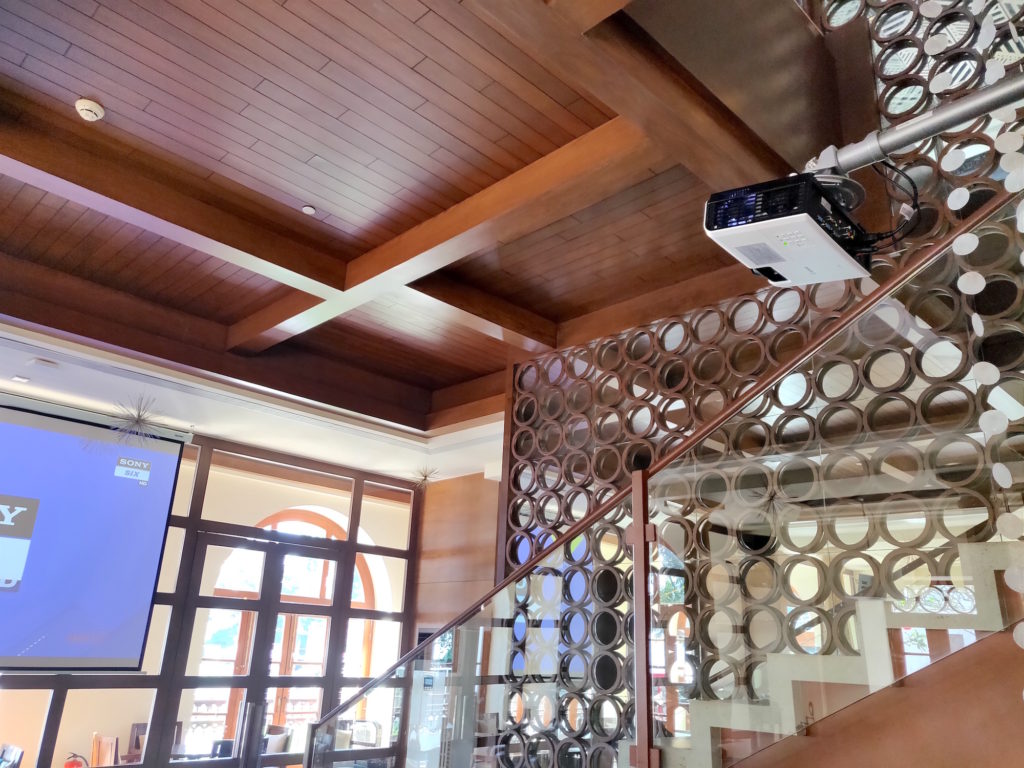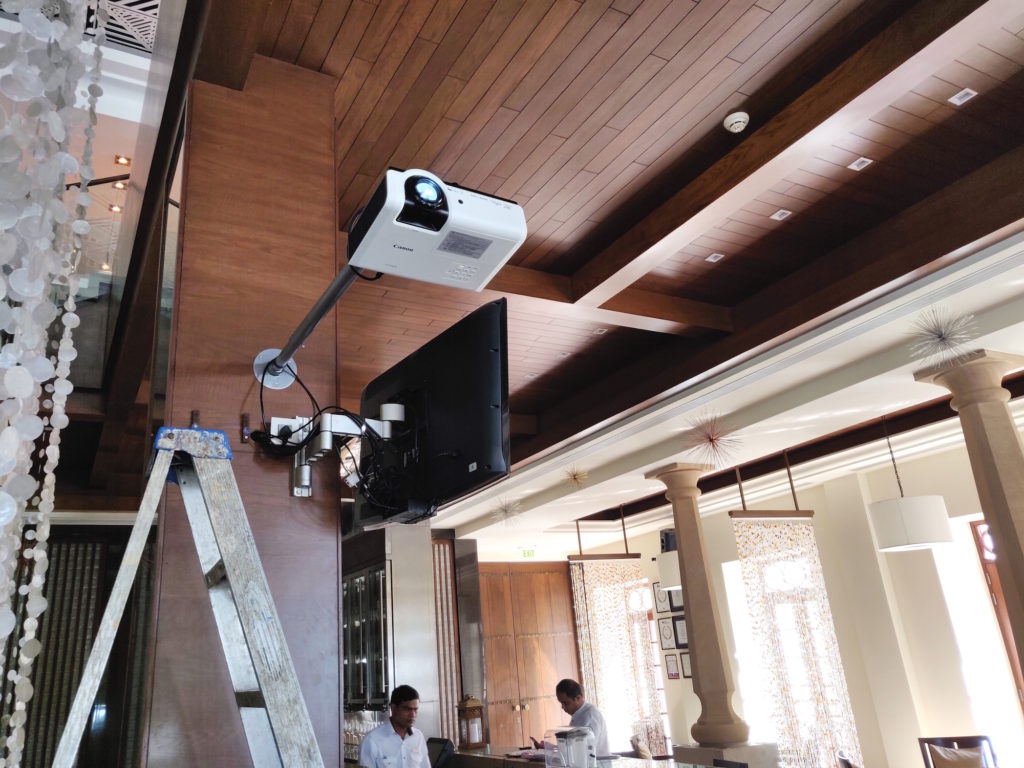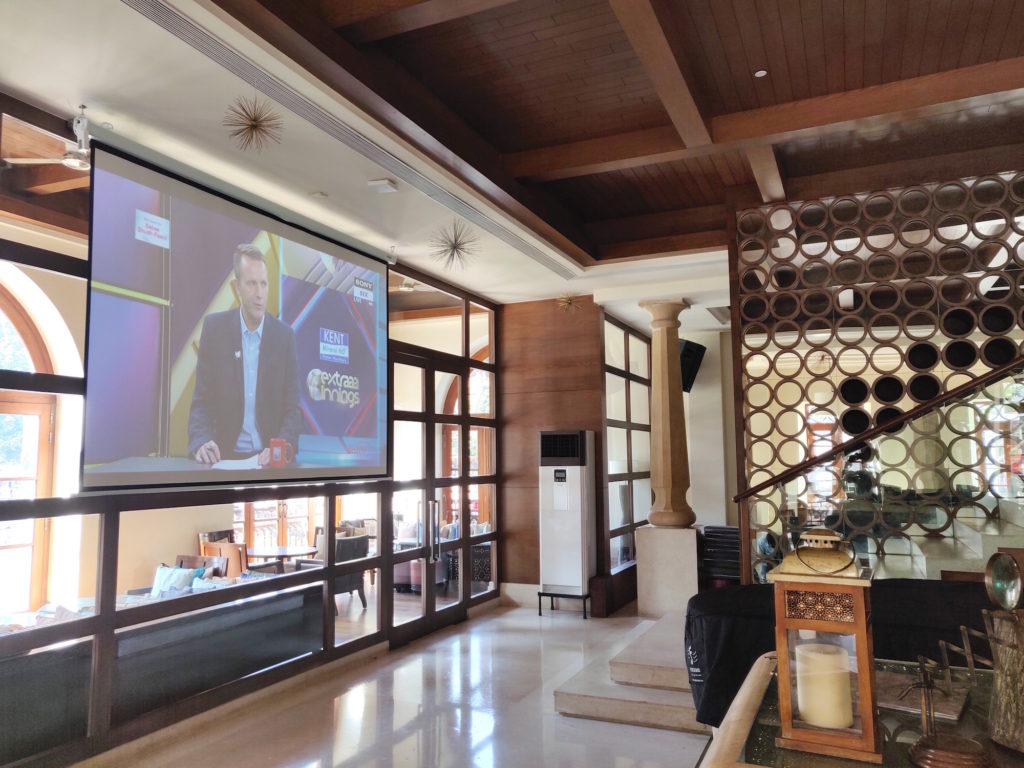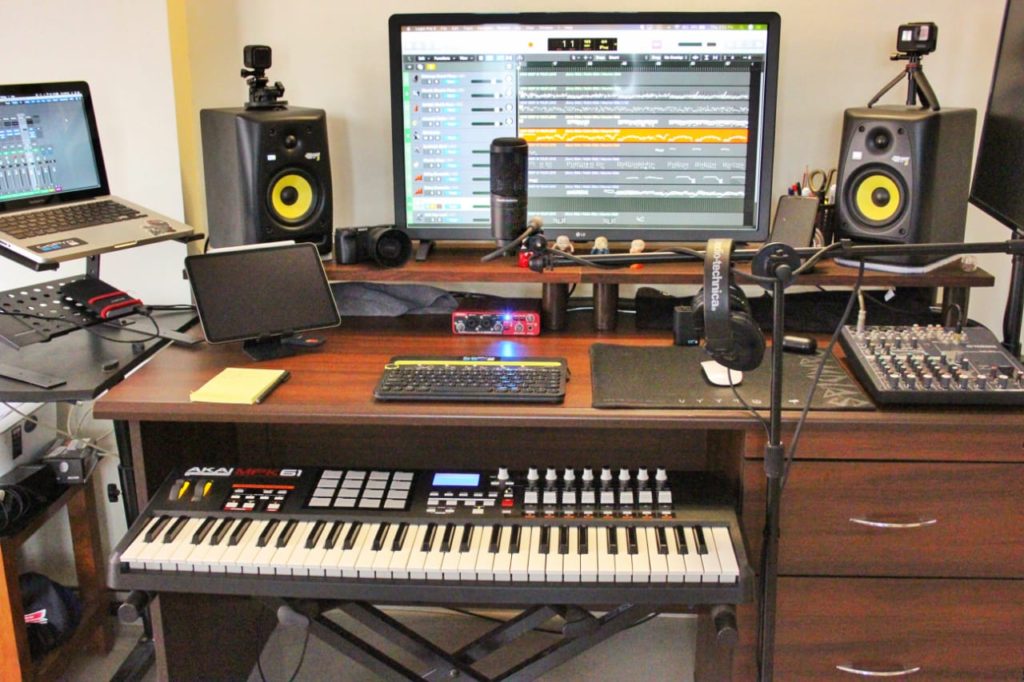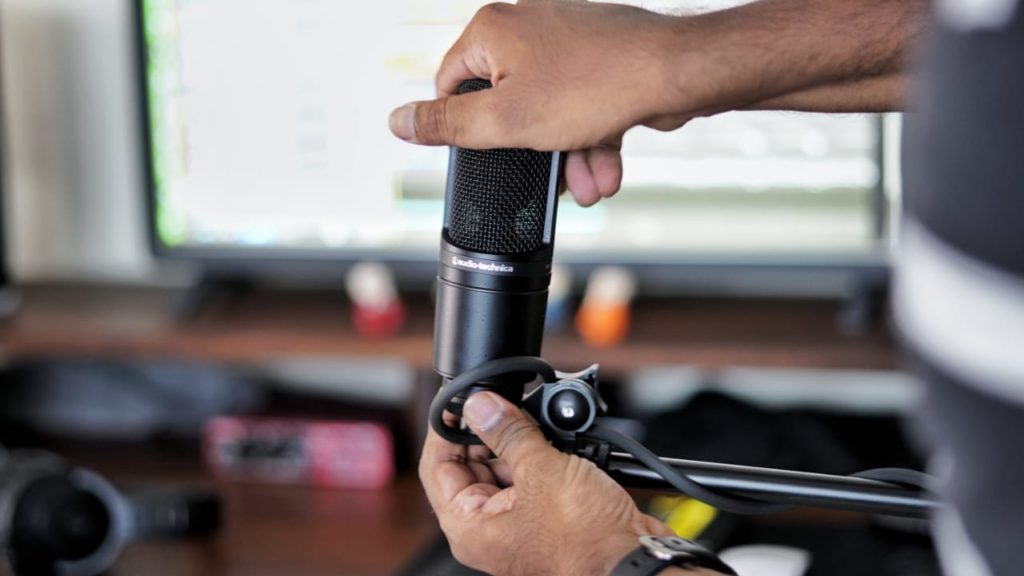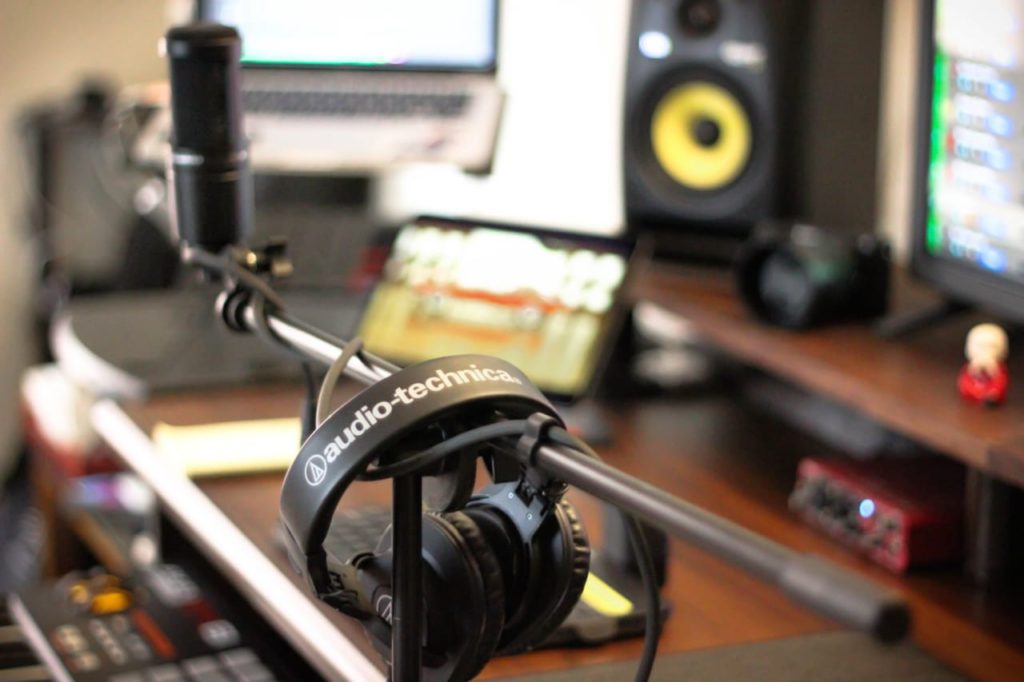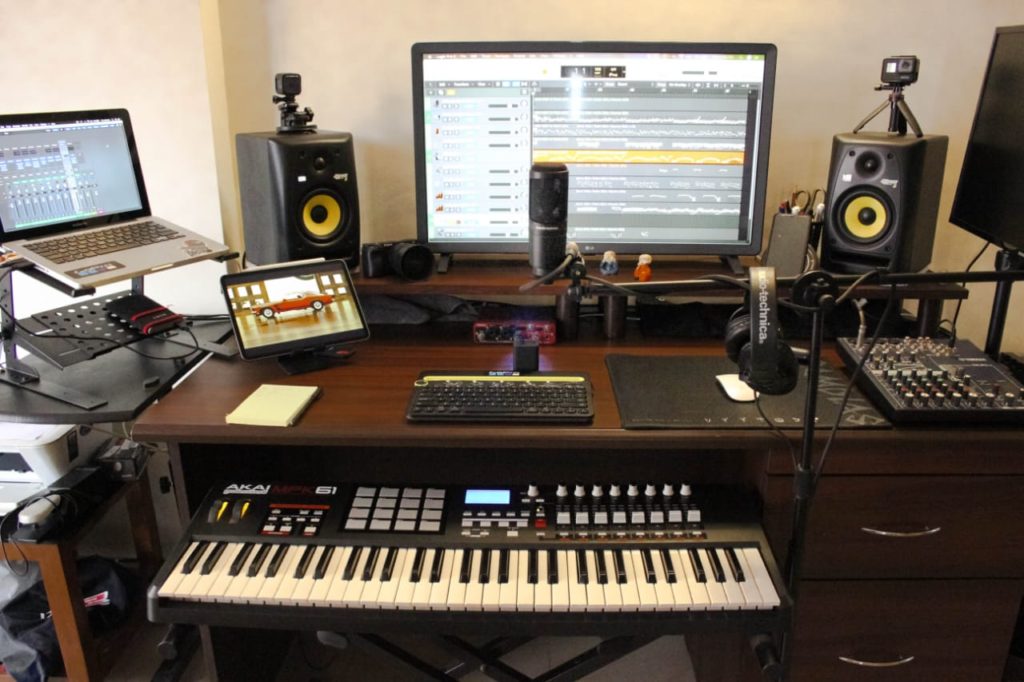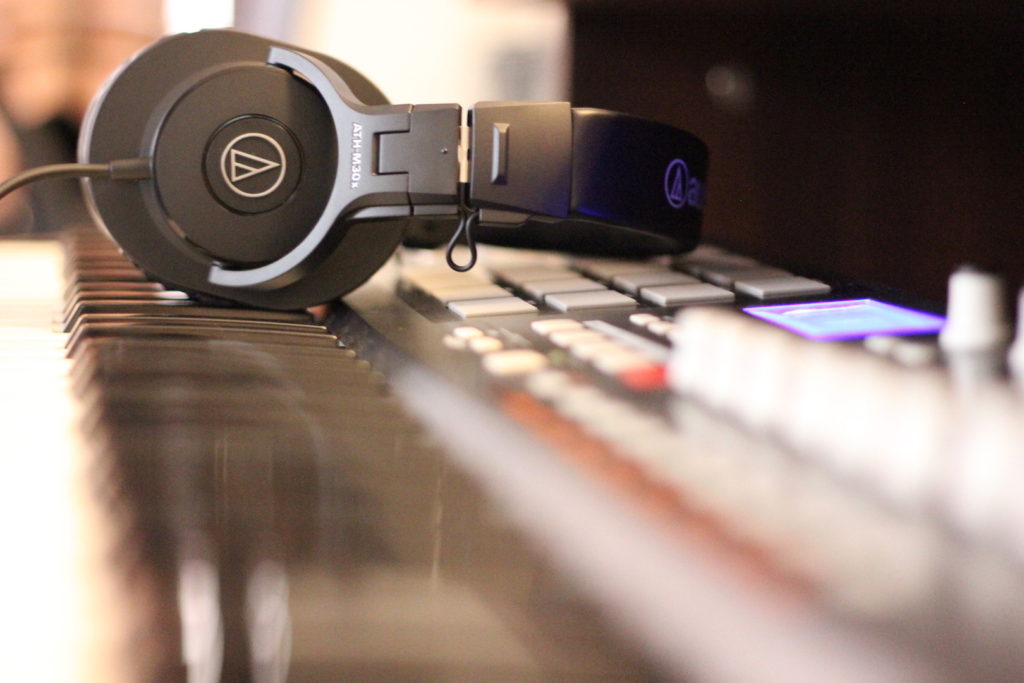 Recording & Production Studio
  Phantomdrifter's personal studio setup
Audio Technica AT2020 Microphone

Audio Technica ATH M30x Monitor Headphones 

Akai pro MPK 61

KRK Rokit 5 Monitor Speakers 
Edirol FA 66 Audio interface / Motu M2 & Yamaha MG series
Apple Macbook Pro  & Ipad Pro
LG @ Samsung TV/ Display Monitors 
Complete immersive BG Music experience.. 
       The Awadh House
JBL Professional Control one series Speakers
DNM 8Z100 Zone Amplifiers
Yamaha NS Series Subwoofers (Bar area)
 Experienced with setting up complete restaurants (bars & resorts) right down to planning the wiring solutions and keeping in mind a flexible solution to enable ease of product addition for future requirements.
Zone Amplifiers to independently control the volume of each room or section.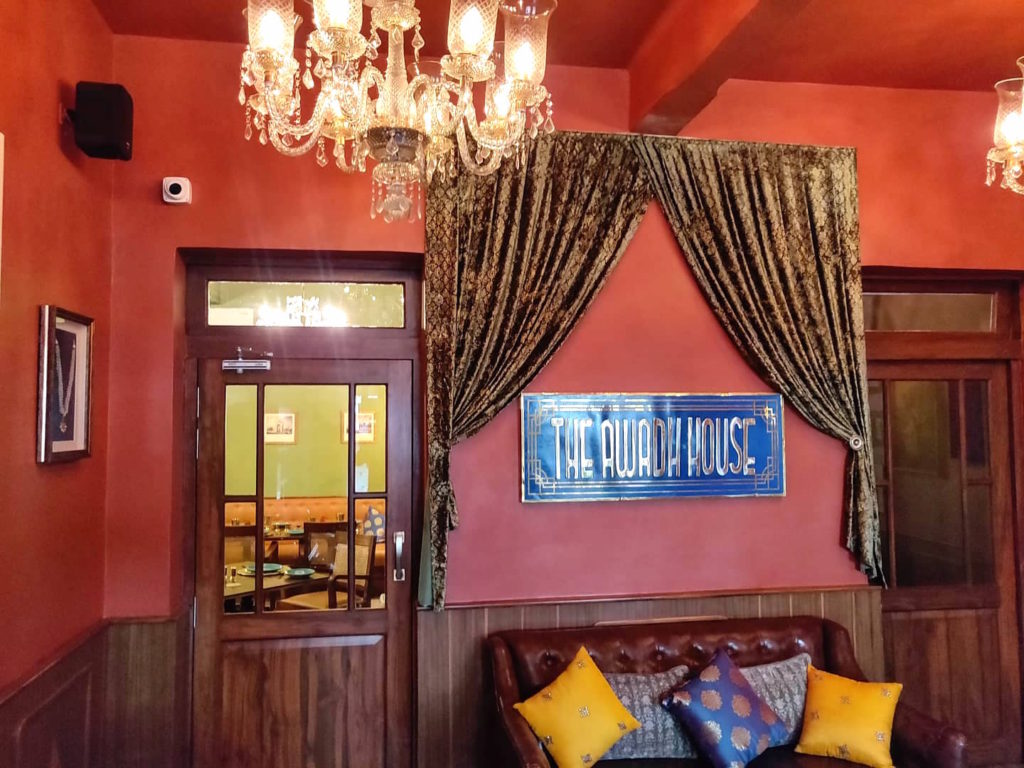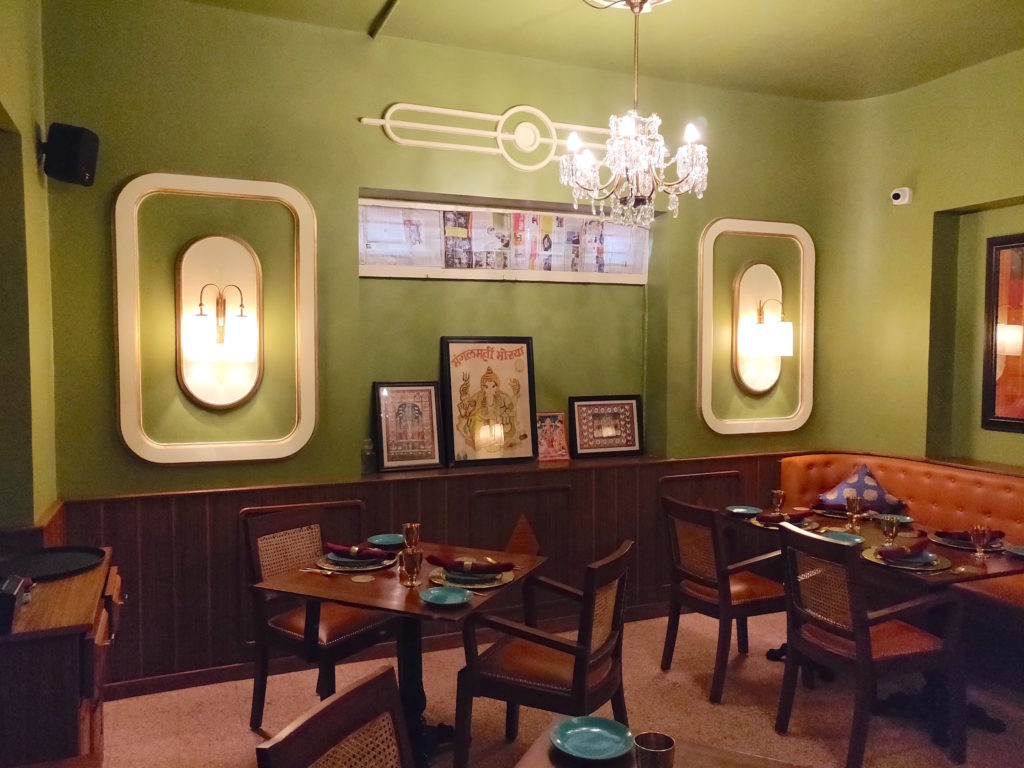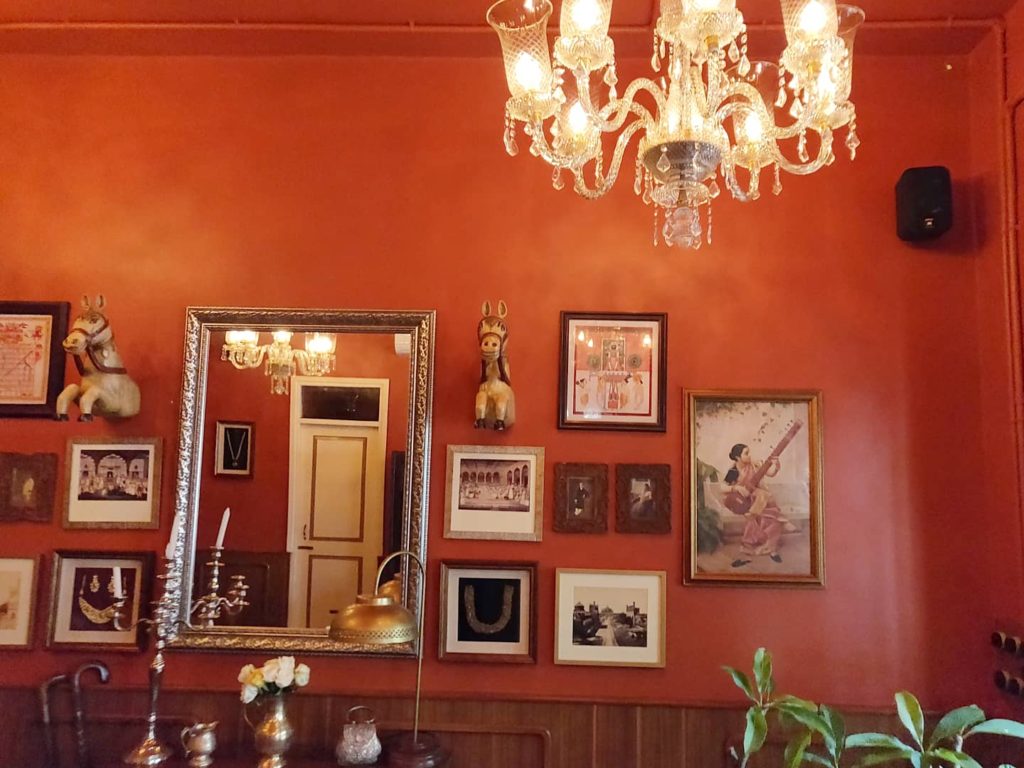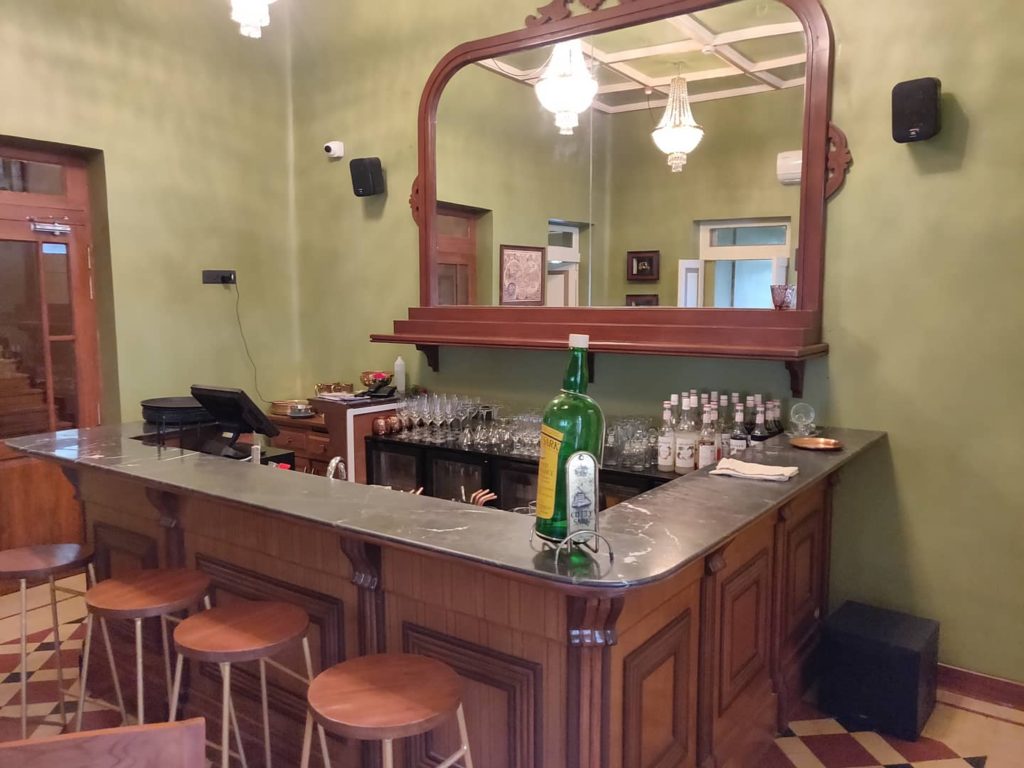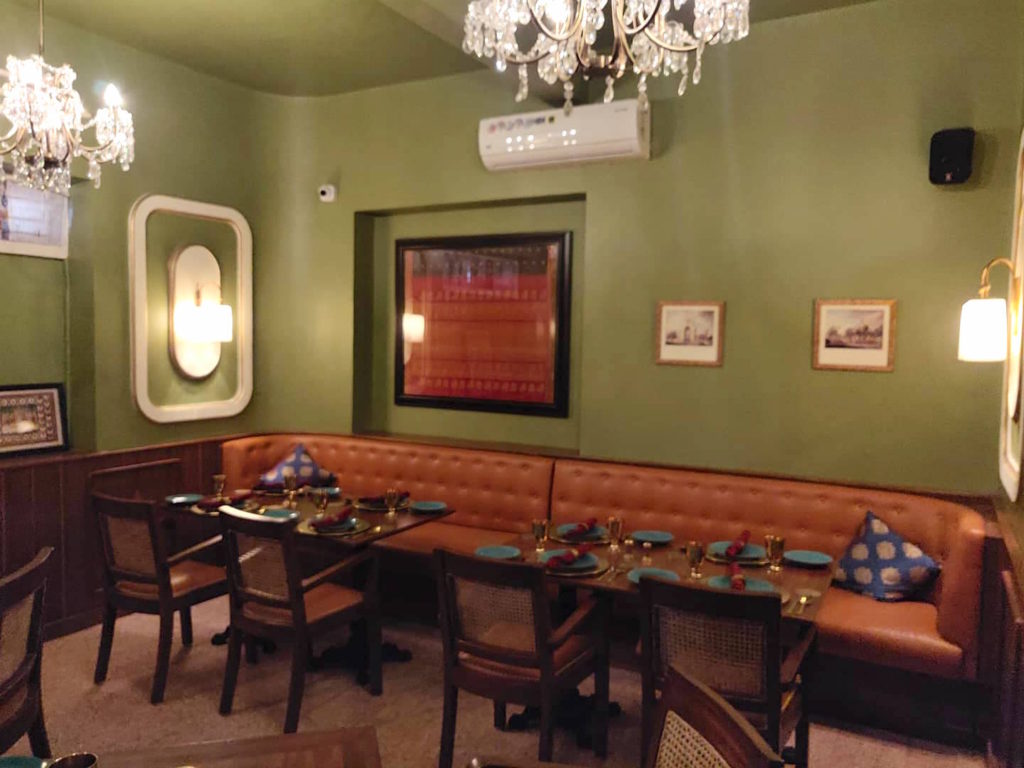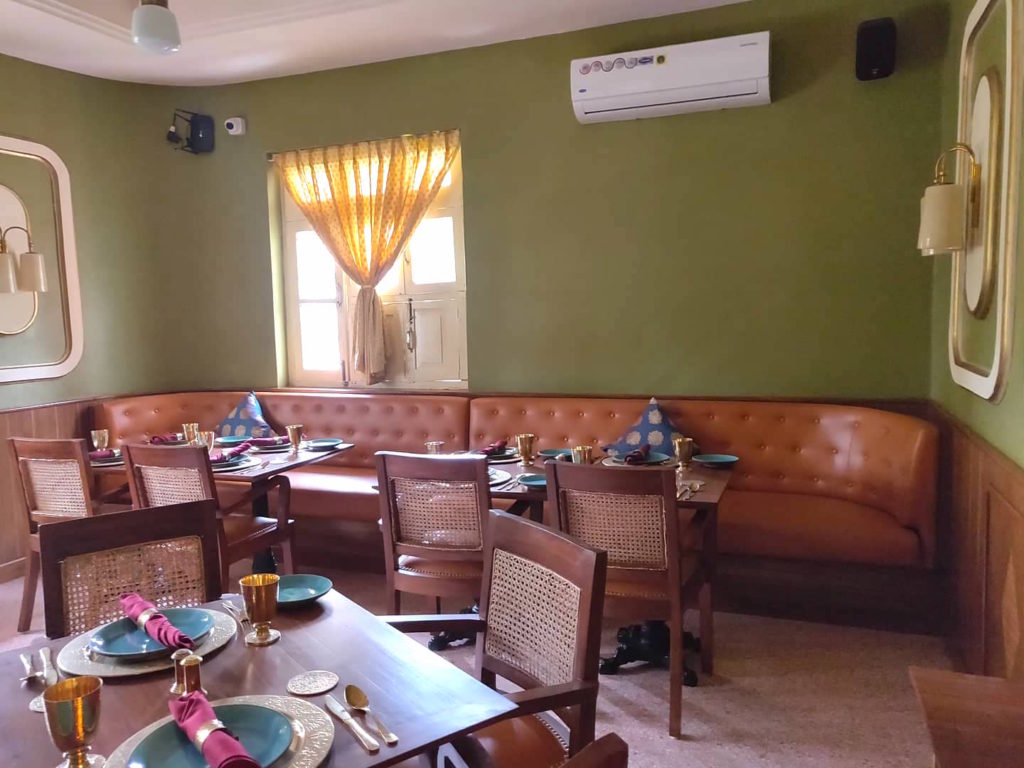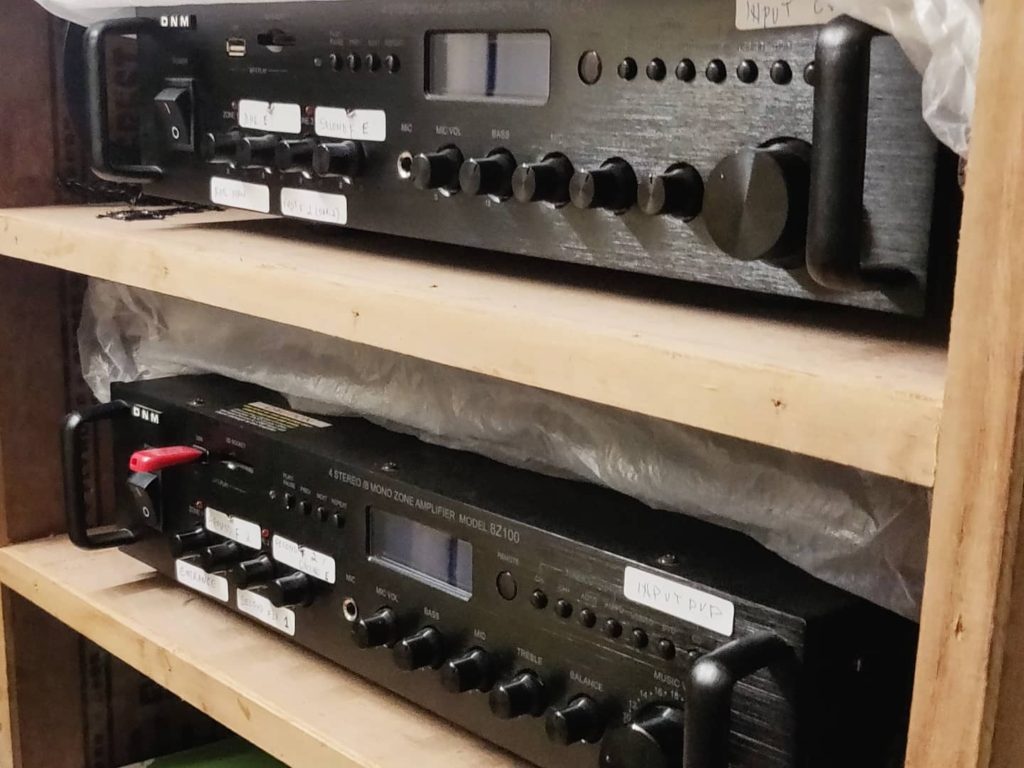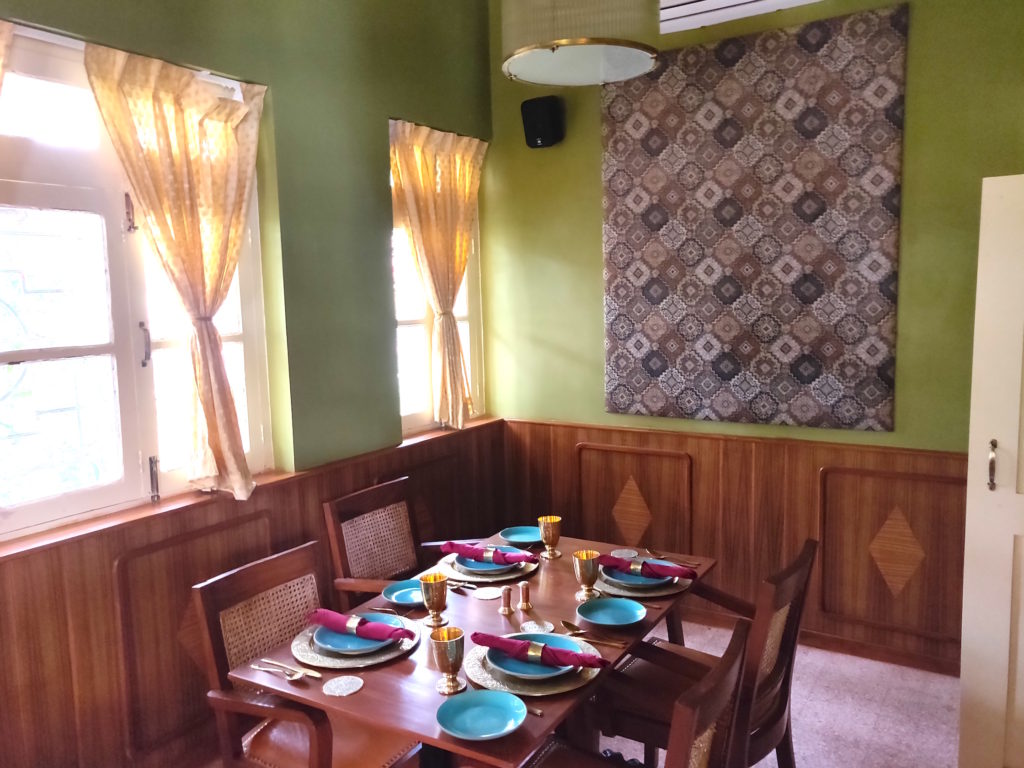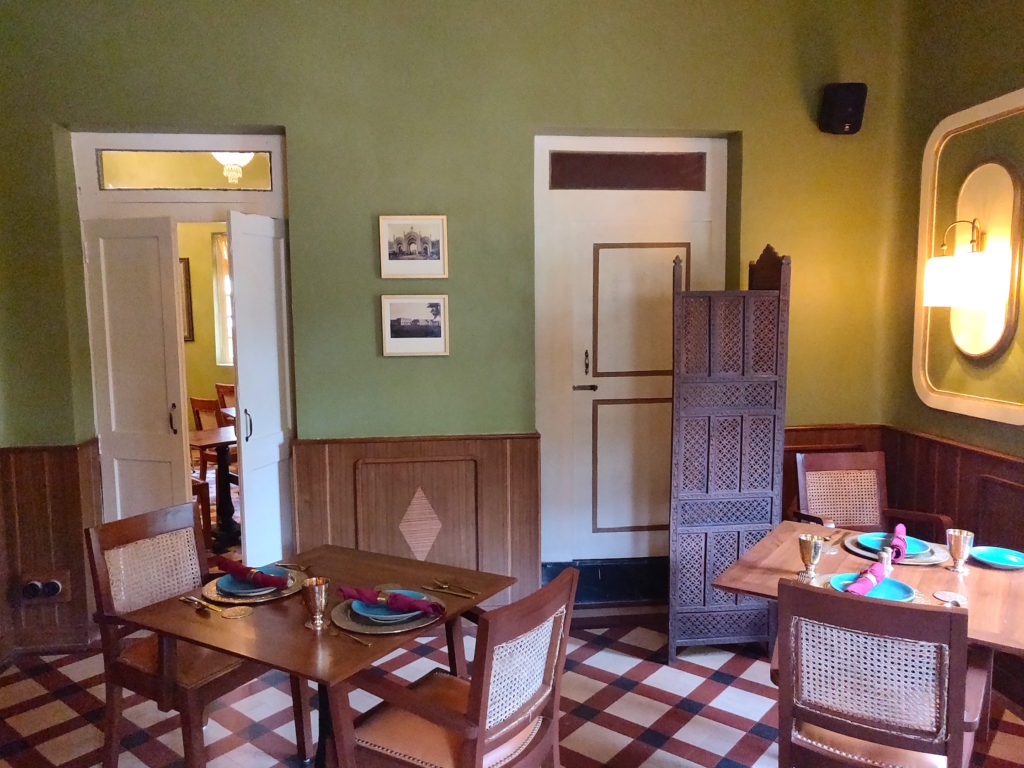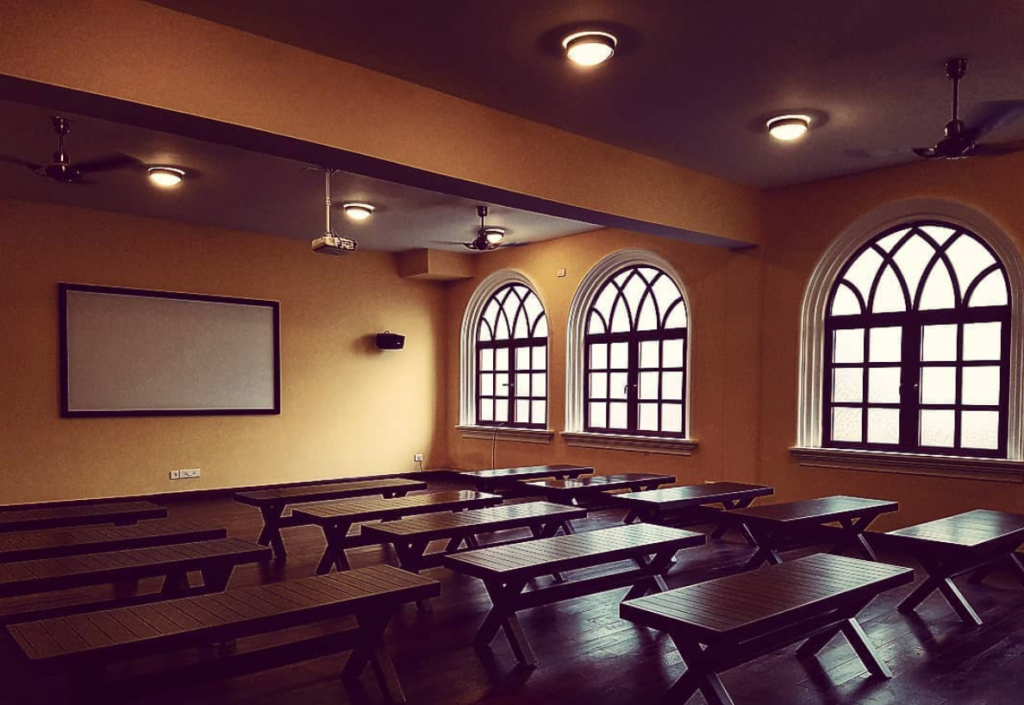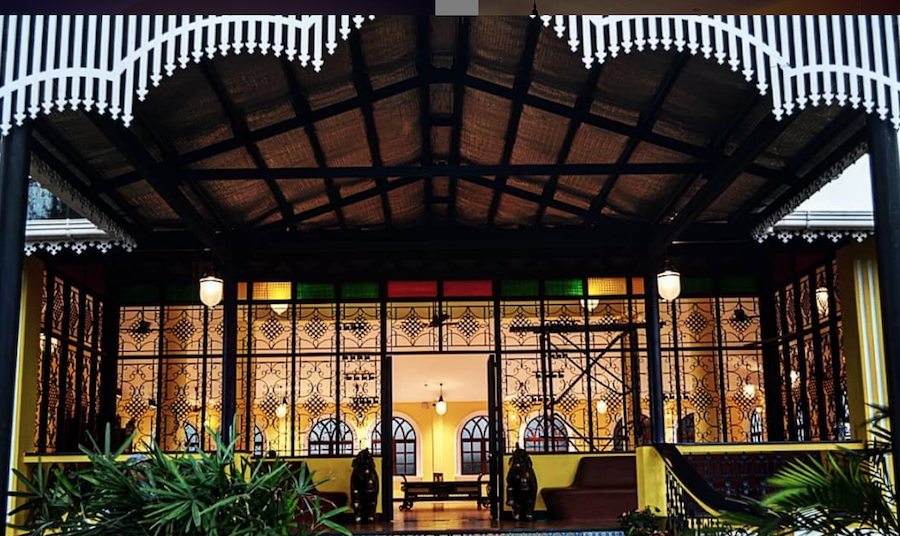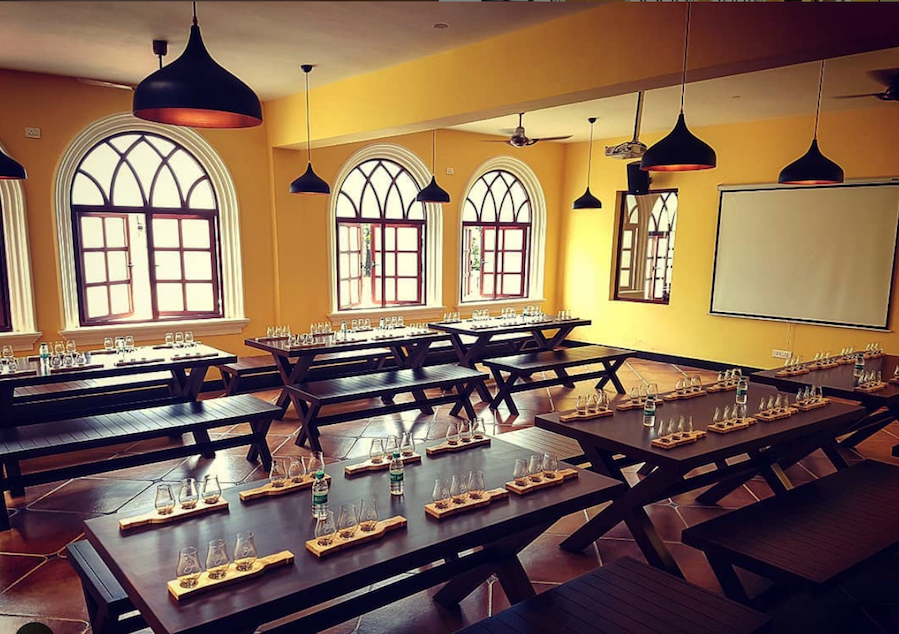 Home Recording Studio Setup.
John Paul Distilleries. Goa HO 
Bose Freespace DS100 Speaker system. Hi-Def Epson U05 projector.
Hi End AV Hall with wireless speech delivery system.

Yamaha Professional VXS8 speakers and projection system. 
Sipping room designed to give visitors an extraordinary tasting experience while immersed in an AV walkthrough.
Conference rooms.
Corporate conference setup for management meeting and online interactions. 
Yet again, one of our biggest projects for a niche client , one that takes pride in their mark for quality on all fronts.
Dolby Atmos 7.2.4 Home Theatre System.       
Hi- End, Fully Automated personalised Bose System
Yamaha Aventage Atmos Amplifiers
Bose Professional Freespace Series
Yamaha SW 315 + Sony players 
Epson 4k Cinema Projector & mechanised 120″ Screen + 55″ TV
Complete AV Integration. Fully automated zone, Projector + Screen concealed in-ceiling. Launched for viewing with the press of a button.
One of the Best Home systems to be installed in a Goan household
(Images of then unfinished project)
owner's privacy maintained*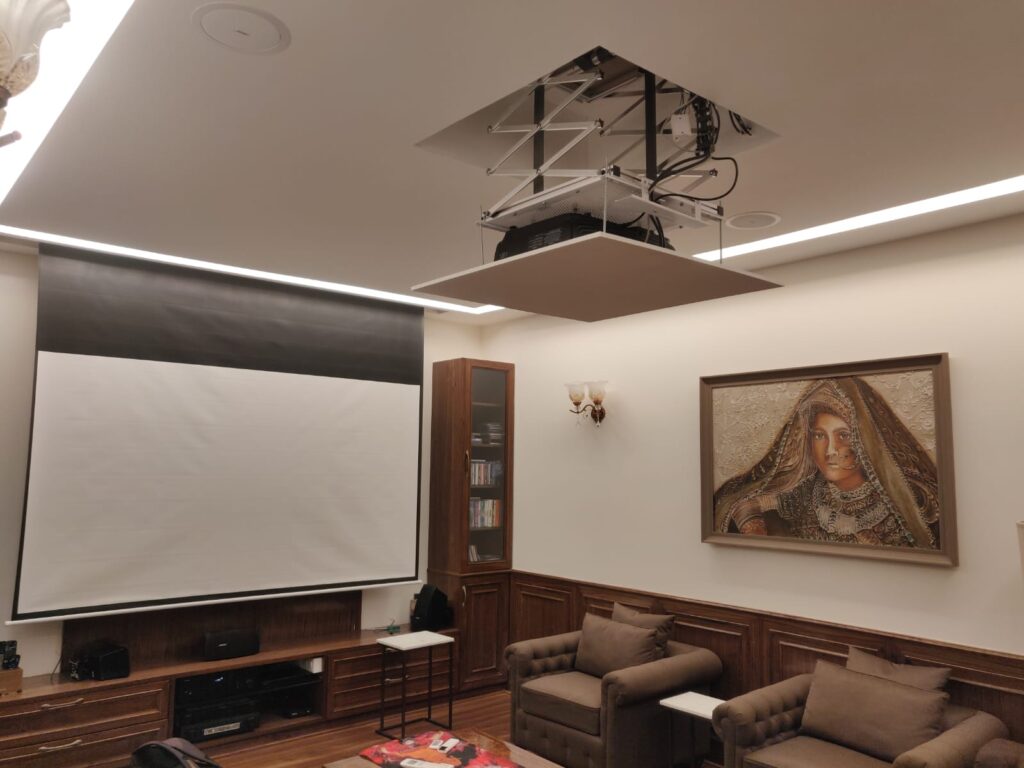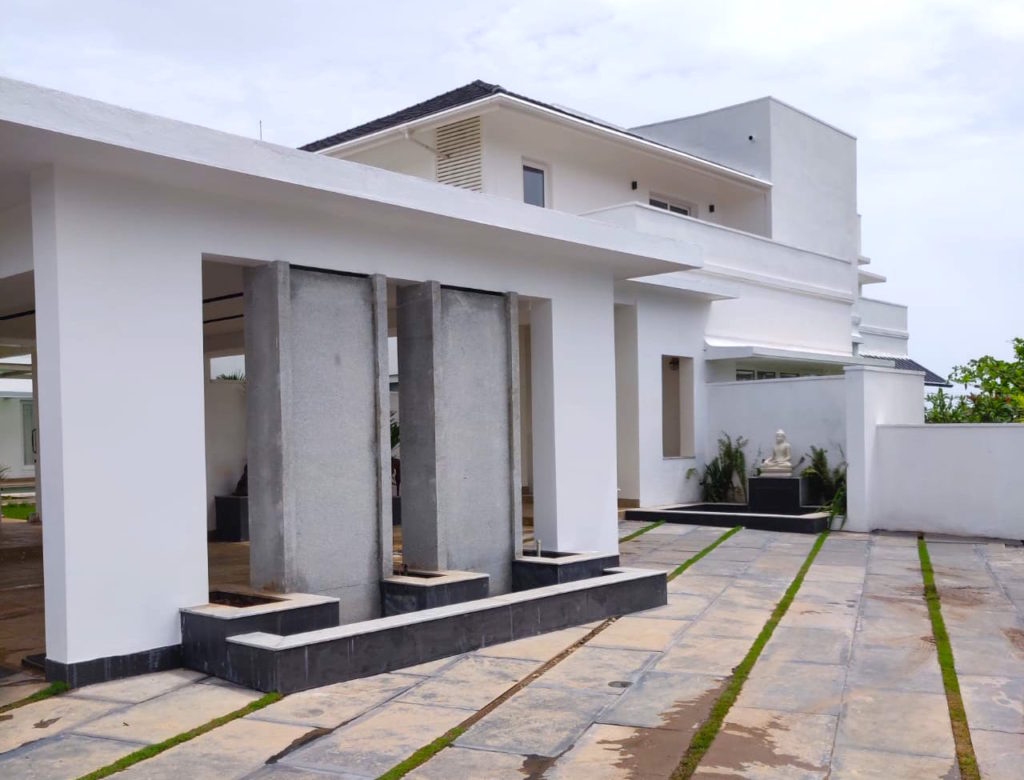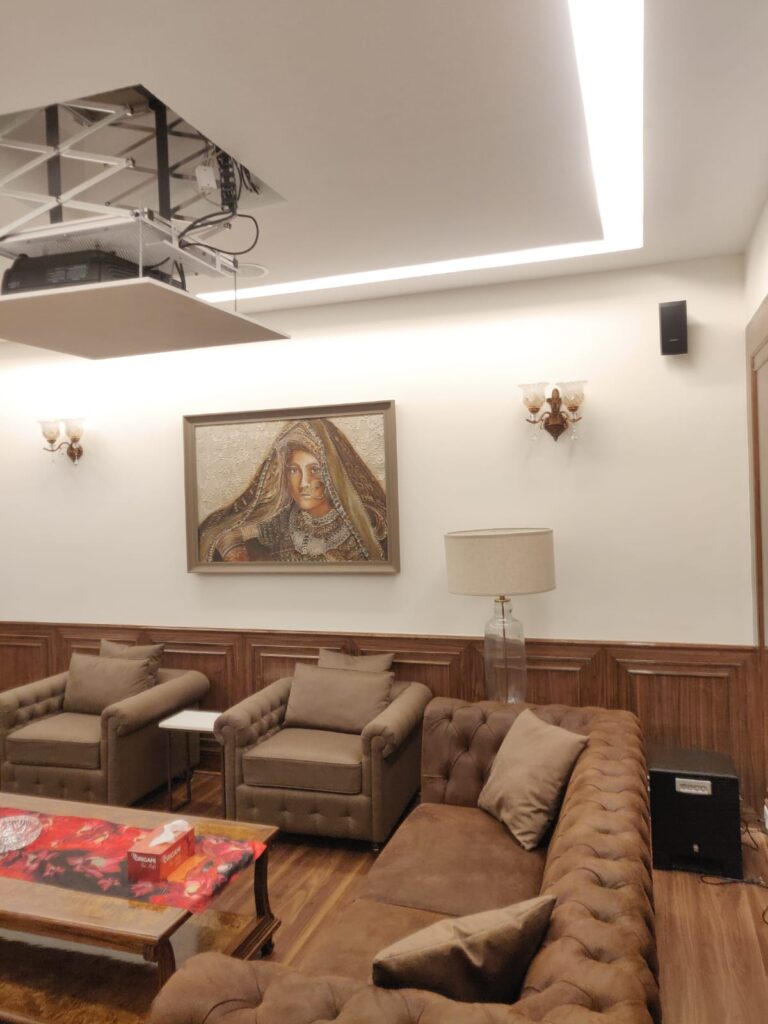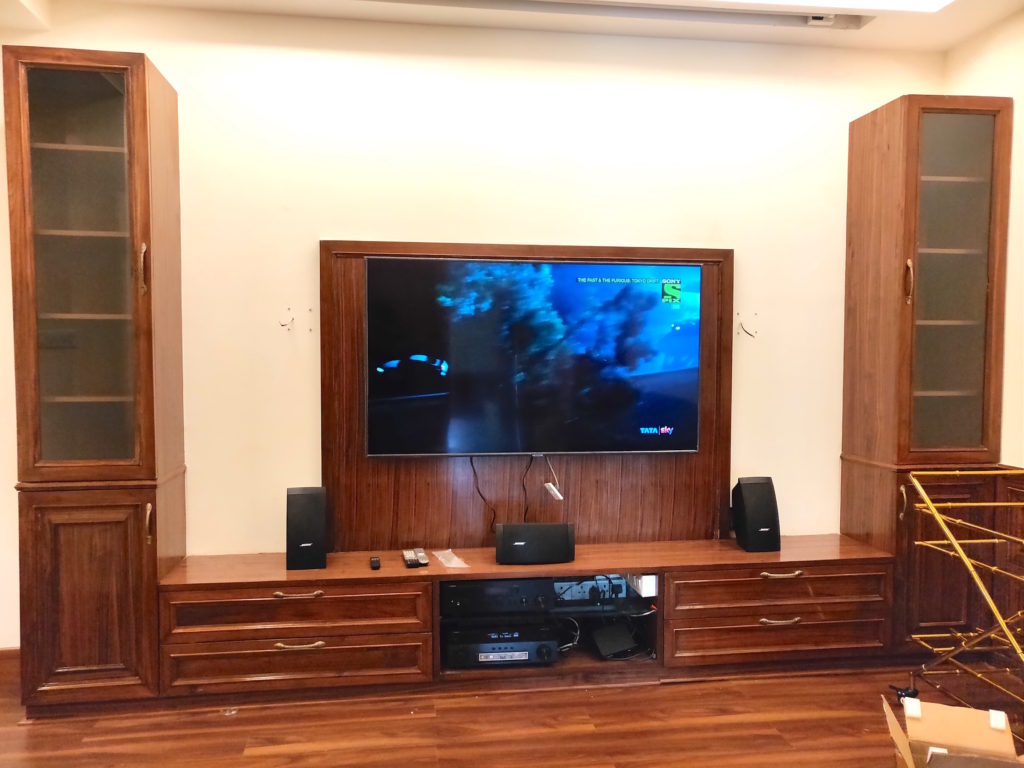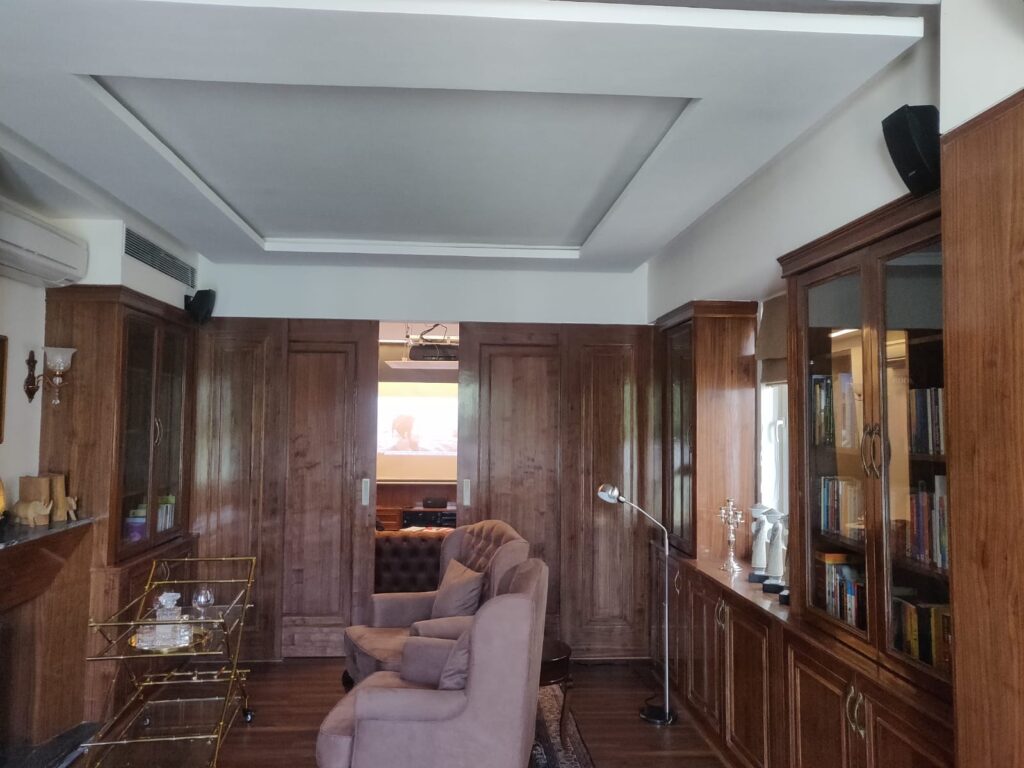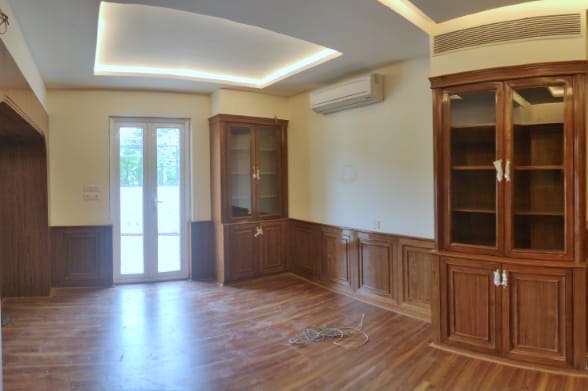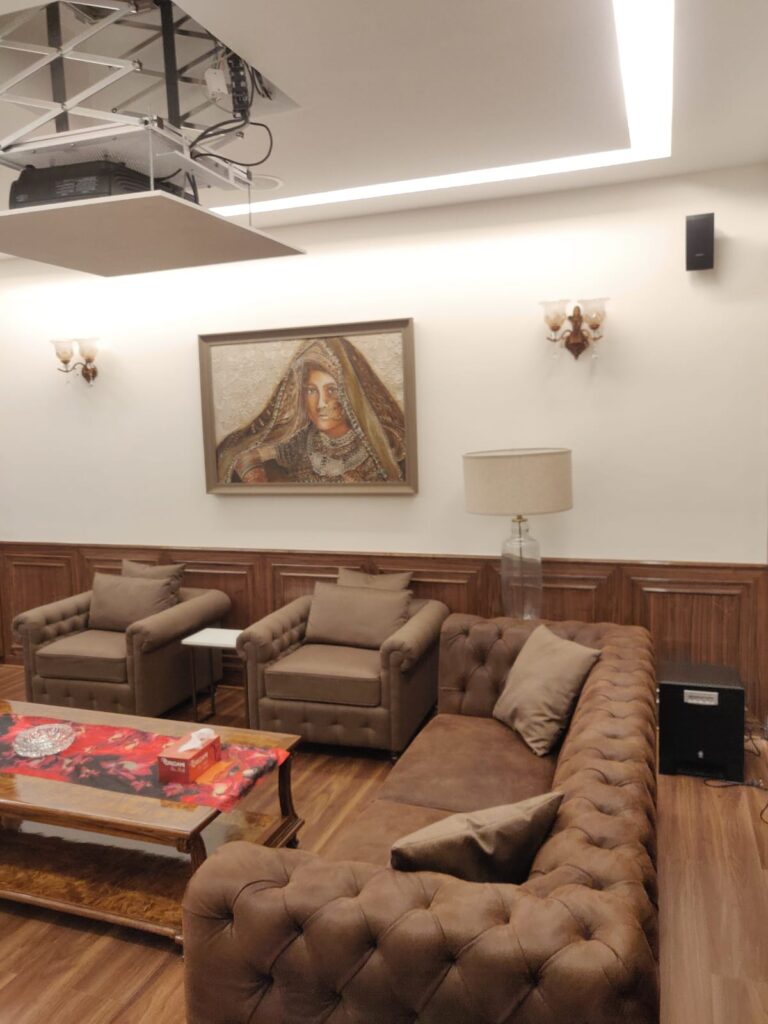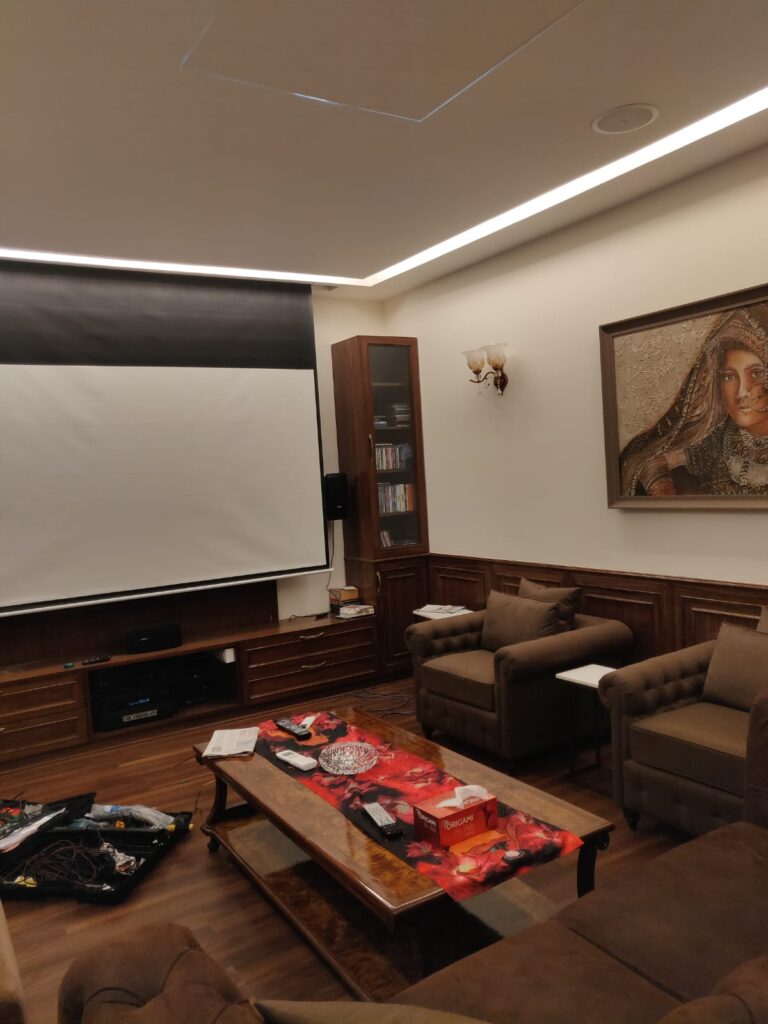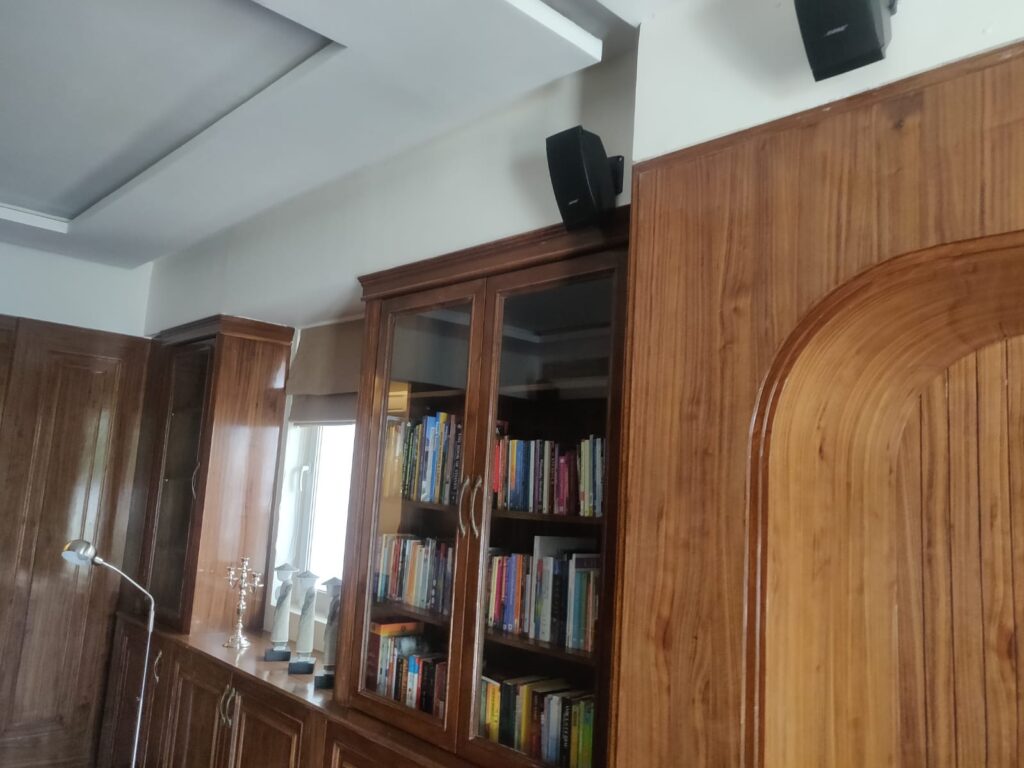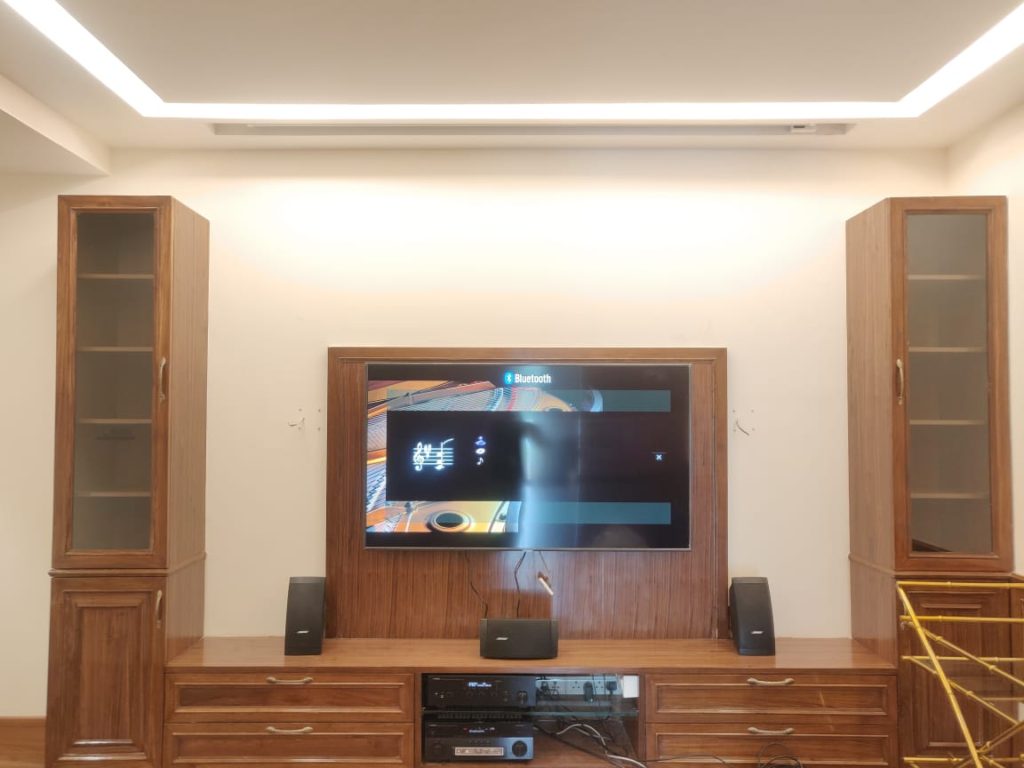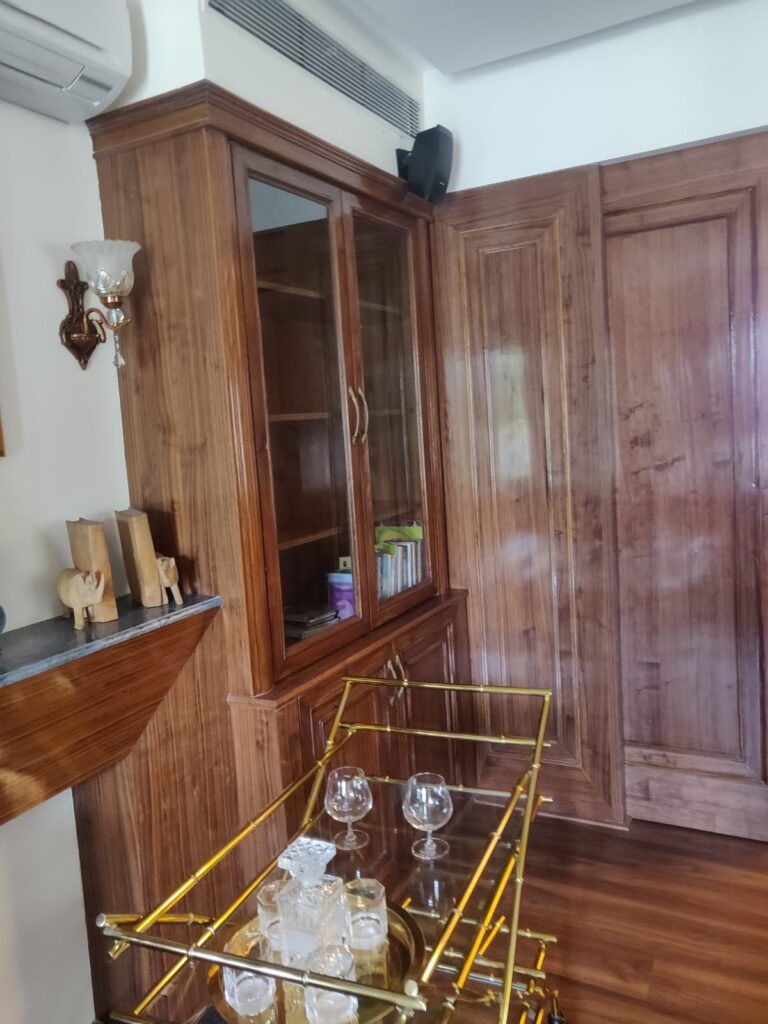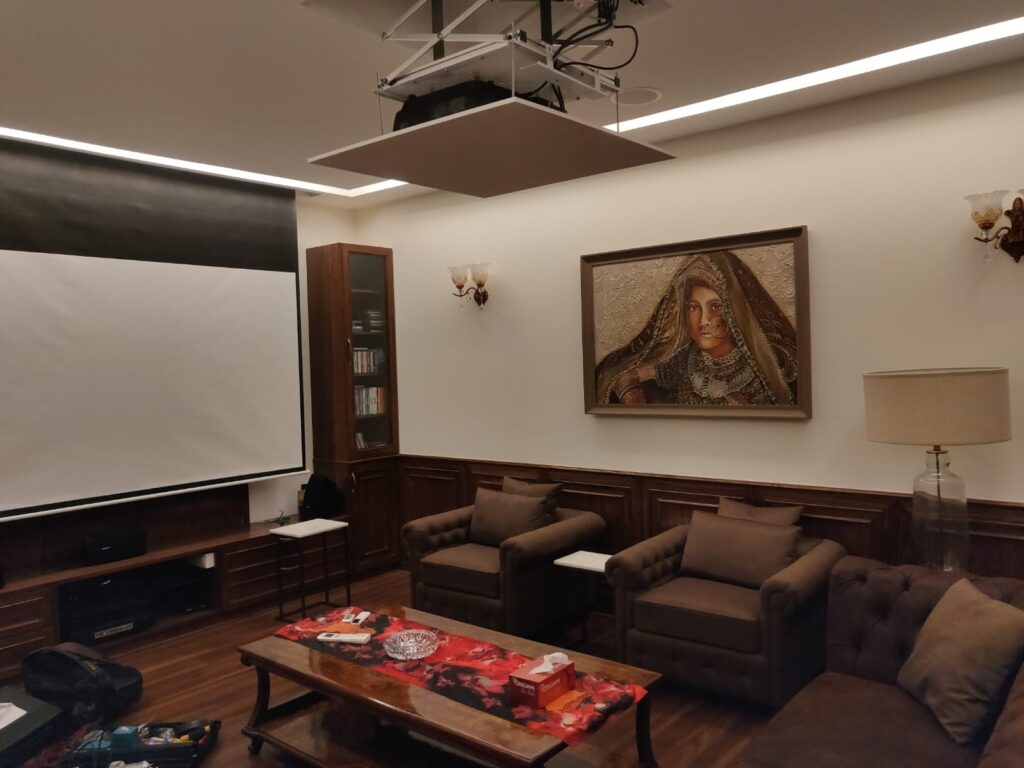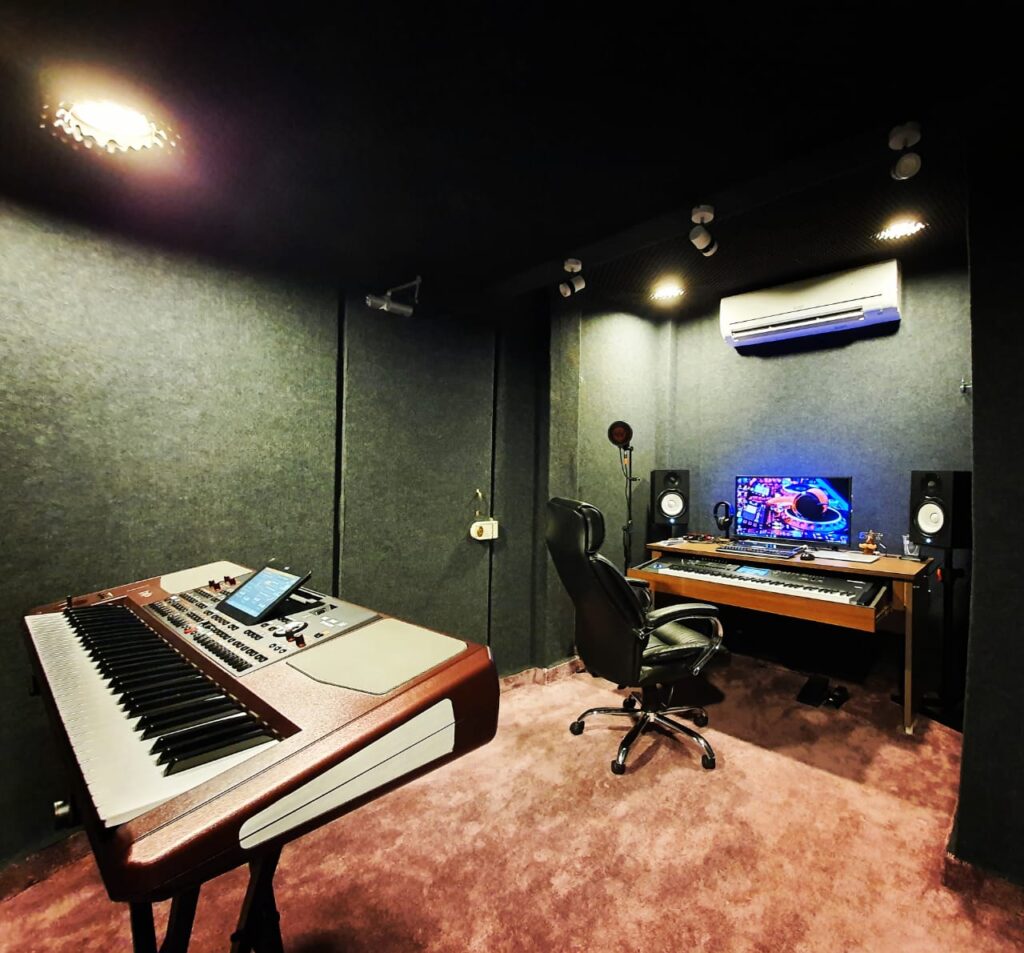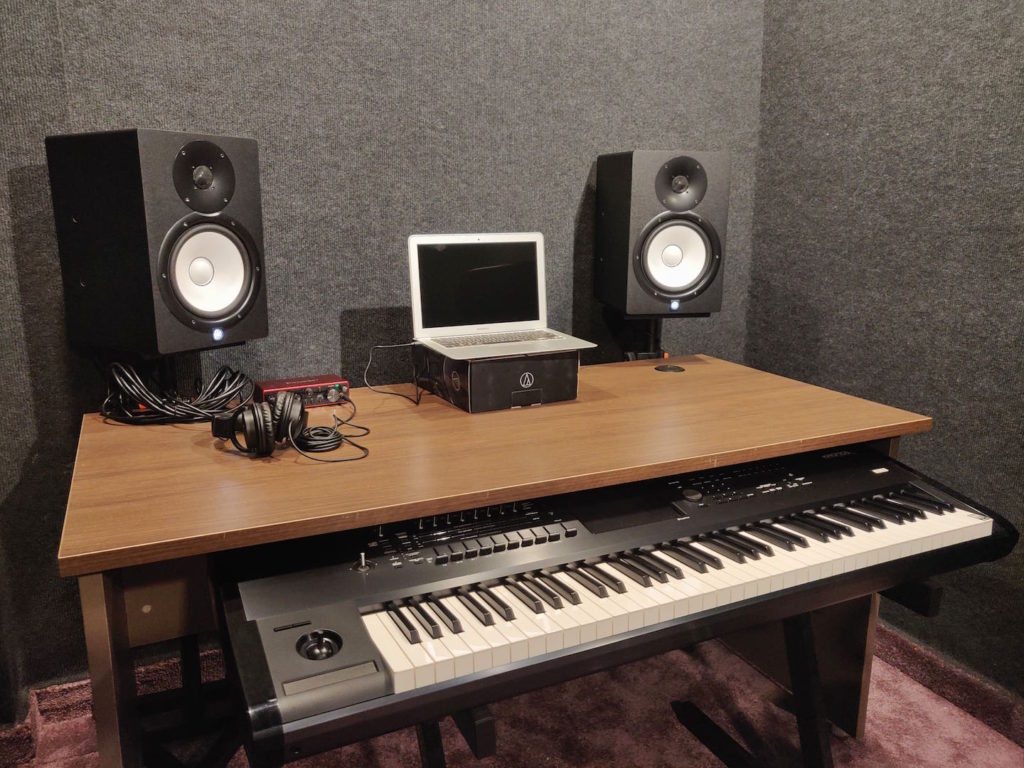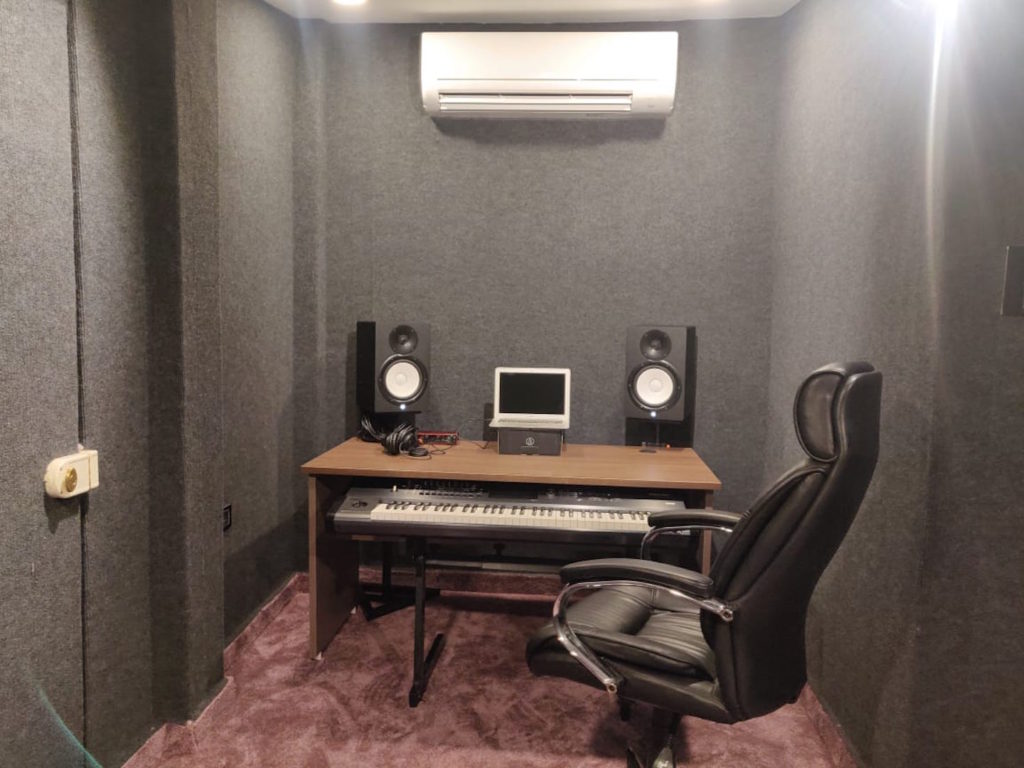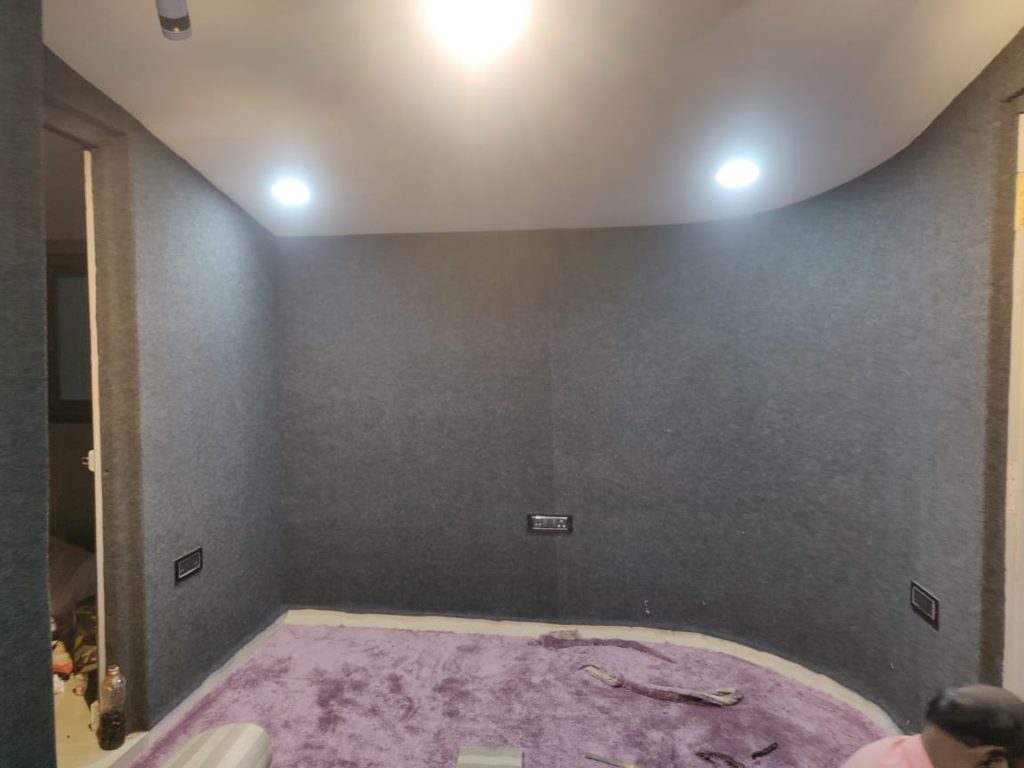 Home Recording Studio 
Acoustic Consultation & Setup.
Yamaha HS8i Monitors

Focusrite Scarlett 2i2

Audio Technica AT2020 Microphone

AudioTechnica  ATH-30x Headphones

Shure SM58 Microphone

Korg Kronos Keyboard   & Macbook Pro 
Large Conference / Event Hall. 
Pride Group. Complete AV integration
Yamaha PX Series Power Amplifiers & MG series Mixer
Yamaha VXS Full range speakers & Microphone systems

Epson Projectors , Ceiling Mounted and sync output systems
150 Inch Motorised projection screen , Hidden when switched off
Hi-end Conference hall Designed with Powerful and high quality, distributed neatly and evenly throughout the Hall for comfortable listening all over. Massive Dual projection also enables attendants clear viewing. 
All this also doubles up as a great system for Small parties and functions.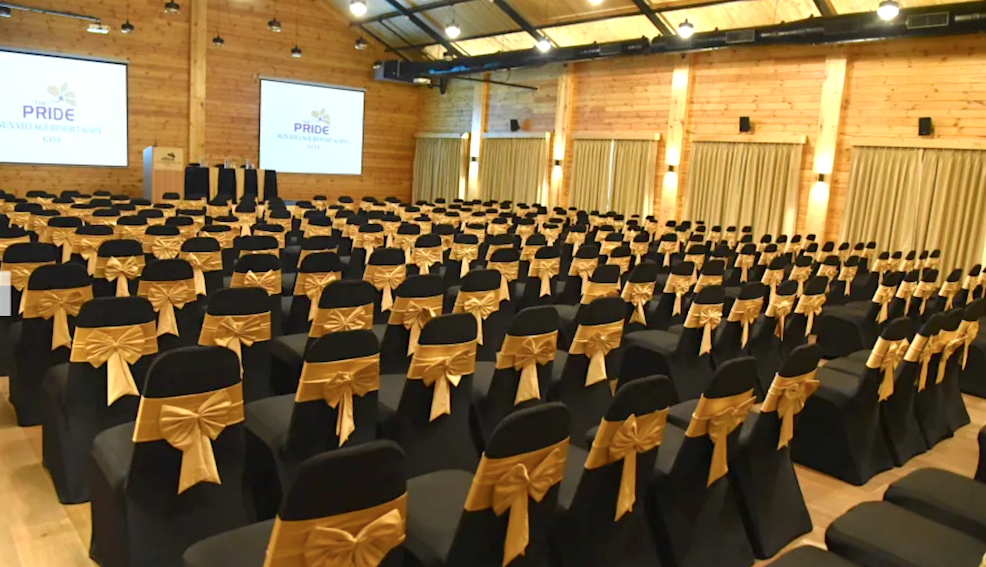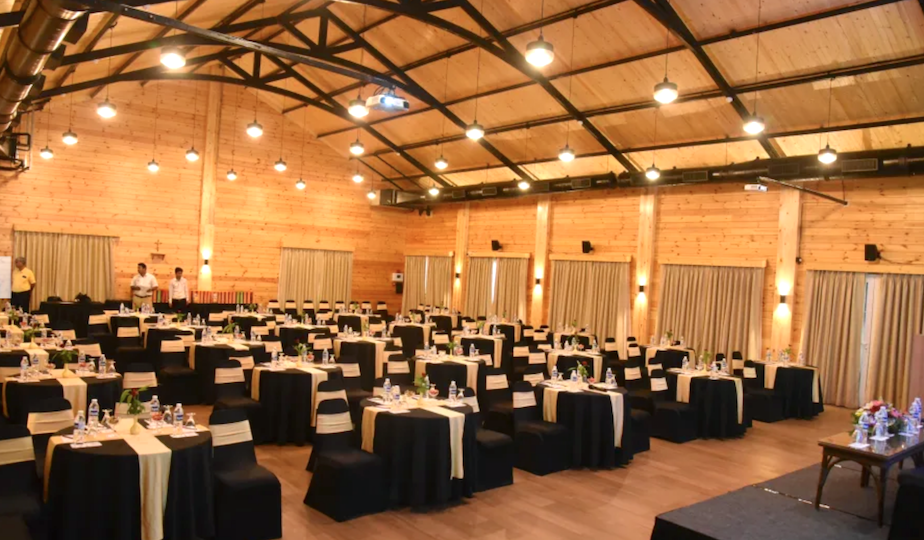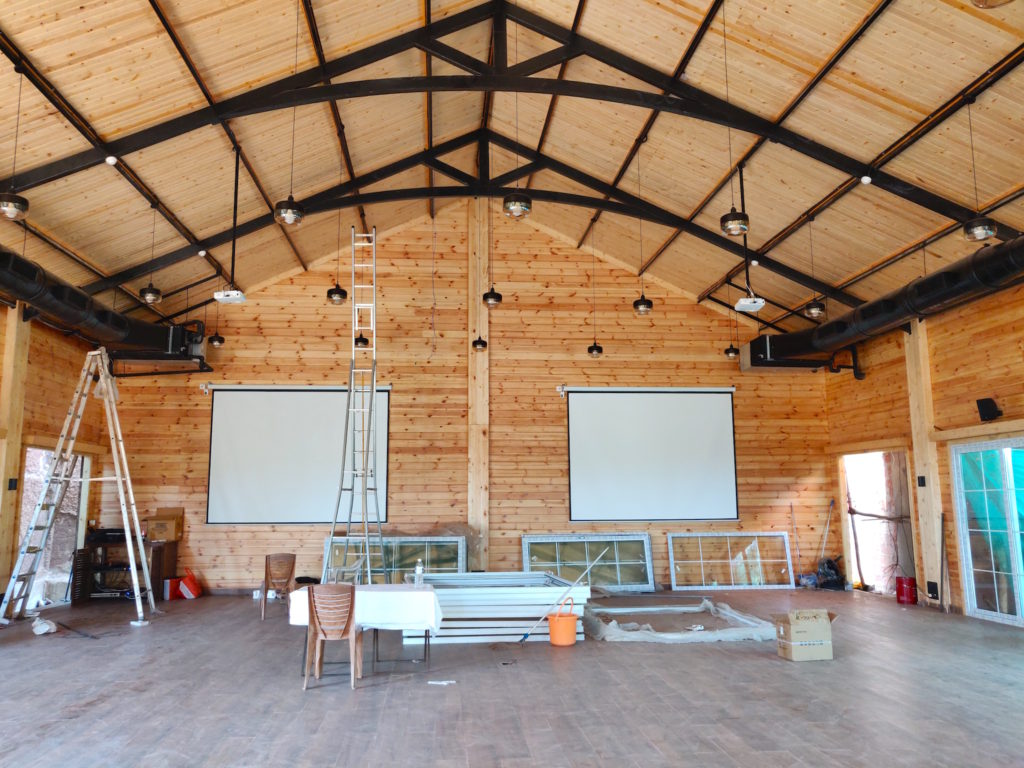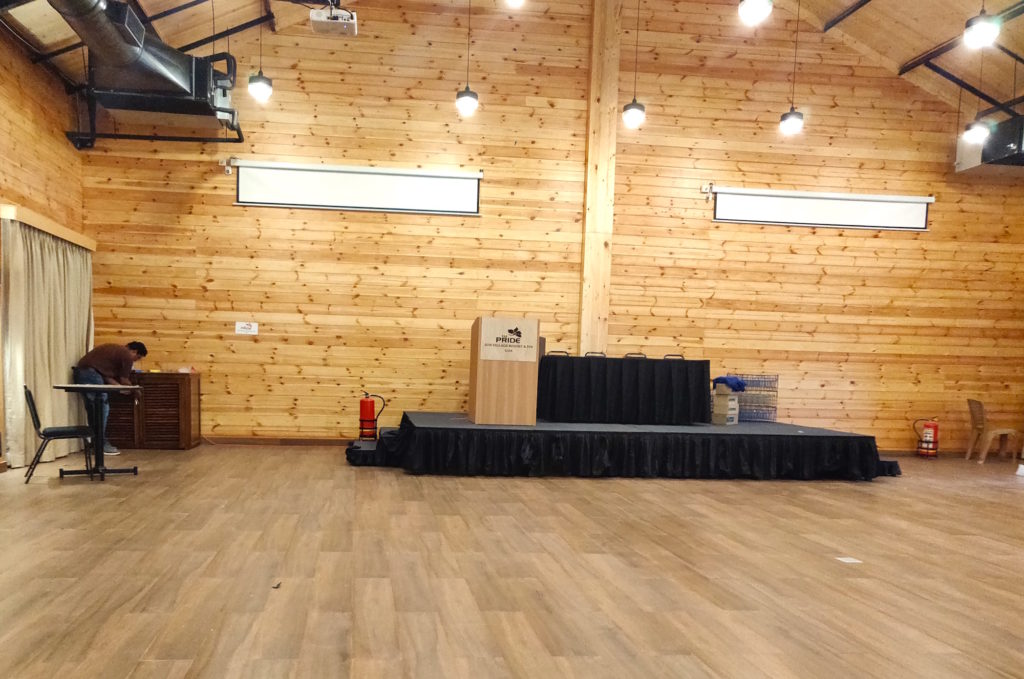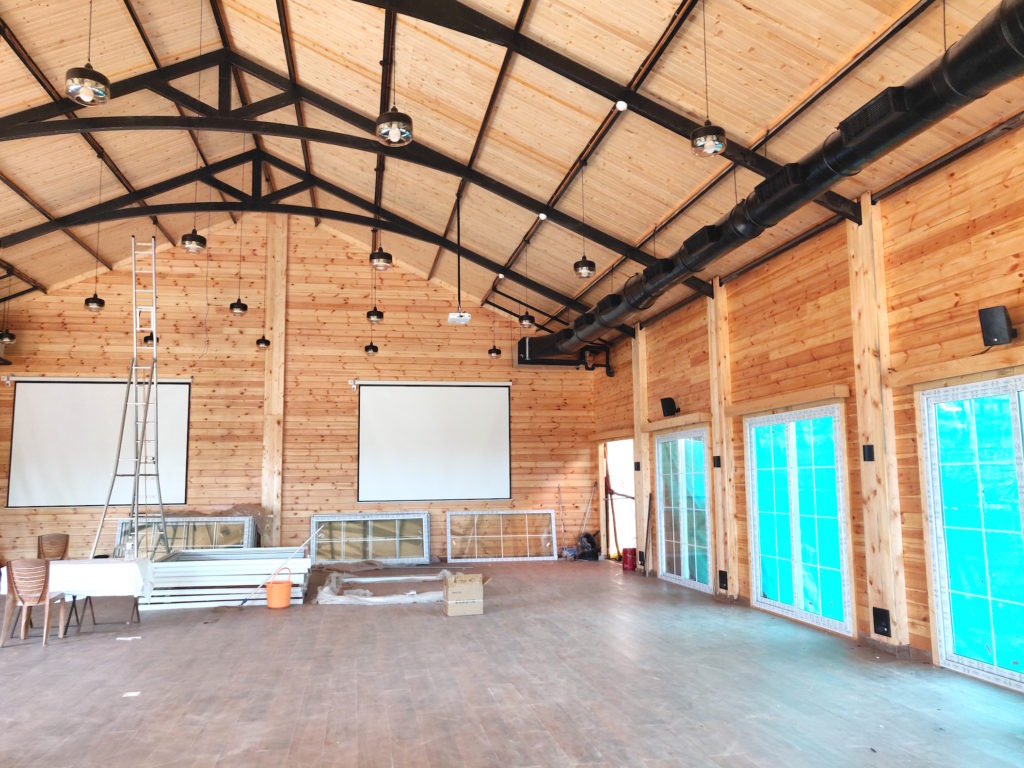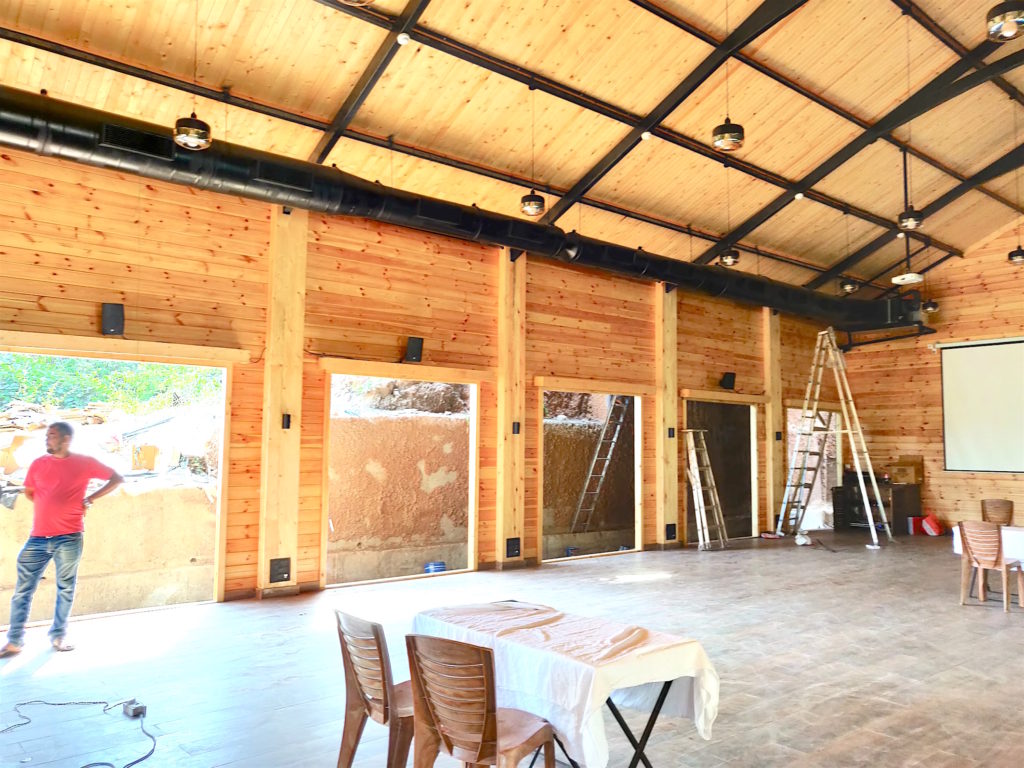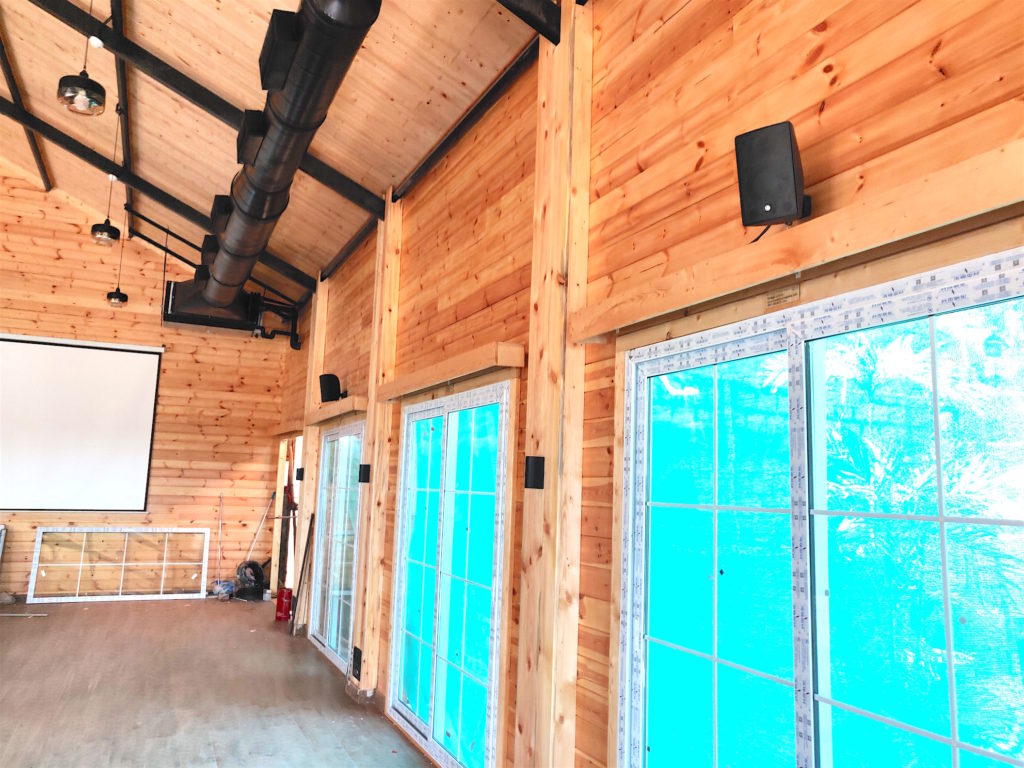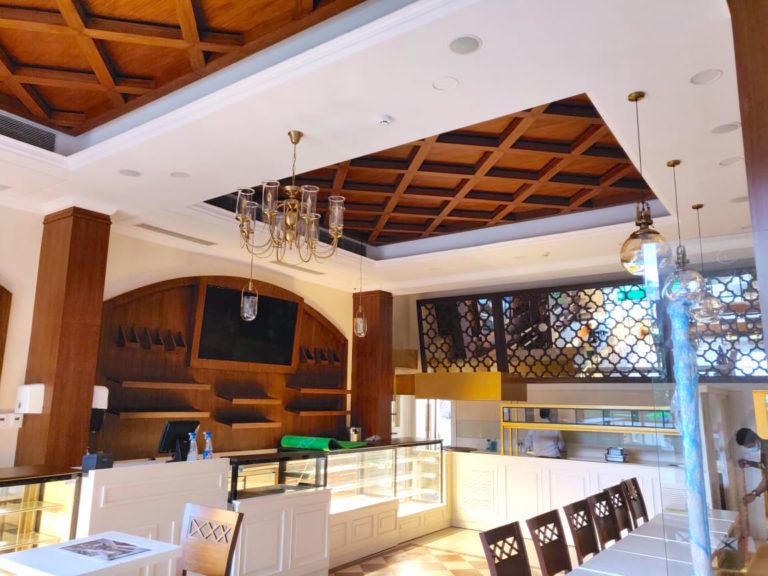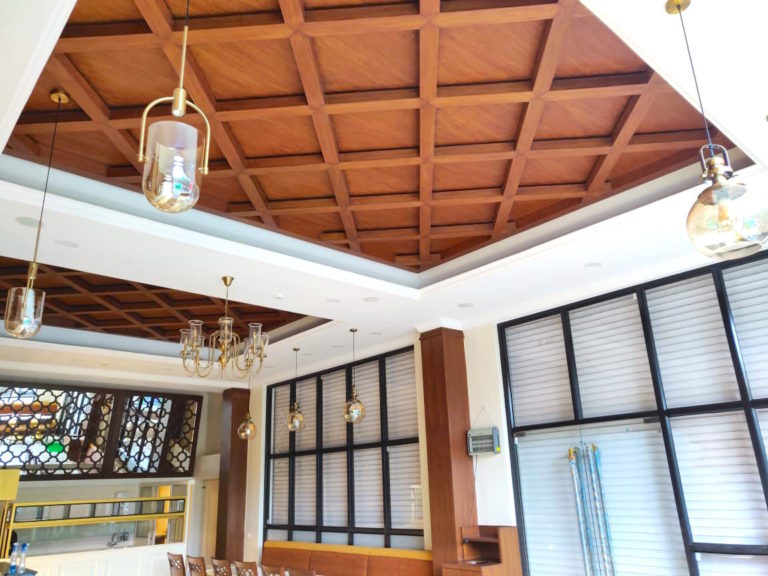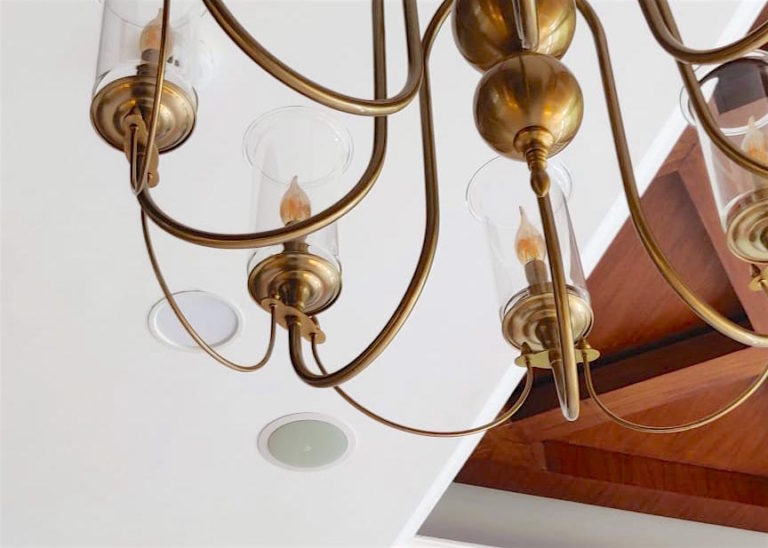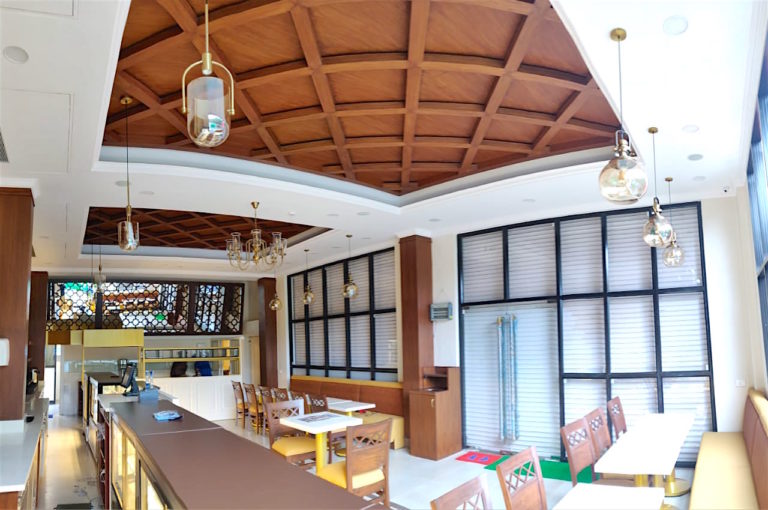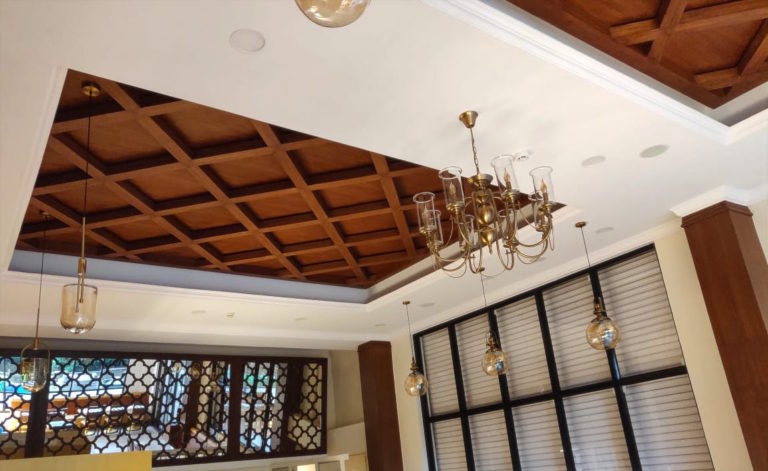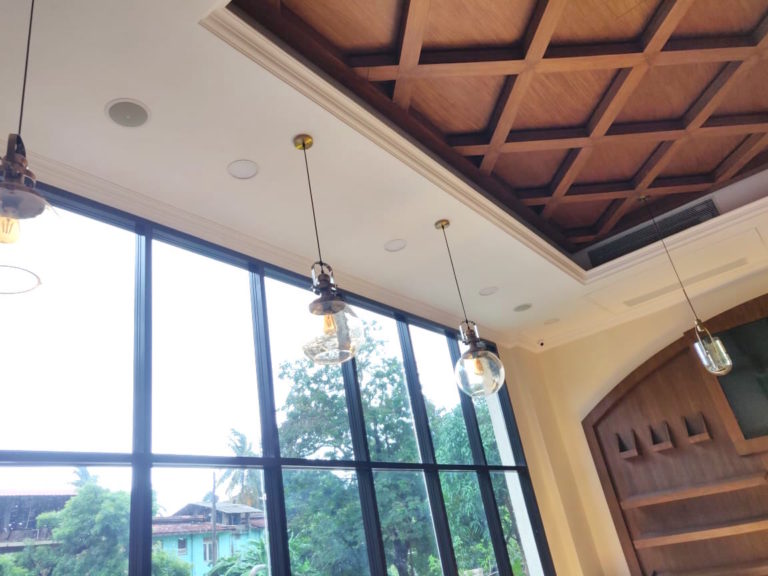 Concealed Ceiling Speakers. Music, Order announcement System. 
Sweet Nation – Exclusive Eatery. Panaji.
Control 14C/T is a high end, full-range ceiling speaker consisting of a 4 inch high tech cone driver Ideal for BGM , rich in Sound & Depth

JBL Libra 500 , High powered Amplifier. One of the few by JBL. offerers quality BGM at a reasonable cost
The ceilings of this eatery have been outfitted with wonderfully sounding JBL speakers, creating a balanced music listening feel at lower volumes.
The system is also linked to the POS smart system to create a more efficient ordering experience
Yamaha Soundbar Bedroom installations
Salgaocar villas, Wireless Soundbars in all bedrooms
Setup to elevate your home cinema experience with exhilarating DTS Virtual:X™ surround sound. The MusicCast BAR 400 with wireless subwoofer delivers a range of connectivity options including Bluetooth® and HDMI®, as well as built-in music streaming services and MusicCast multi-room functionality.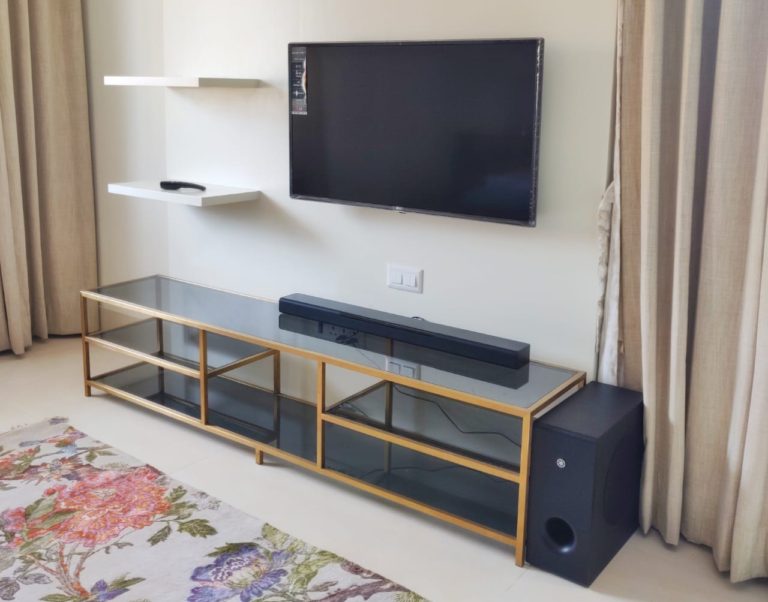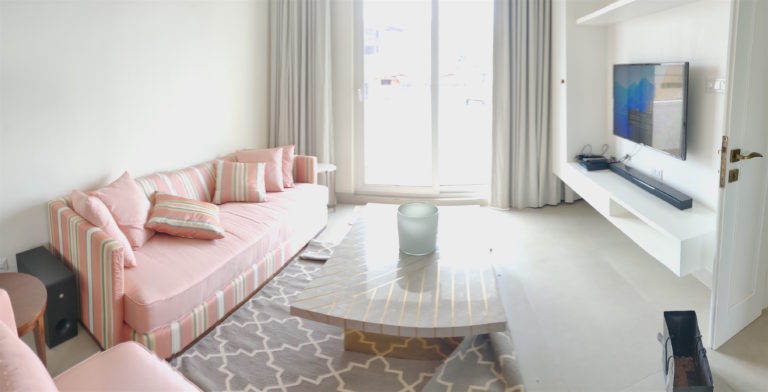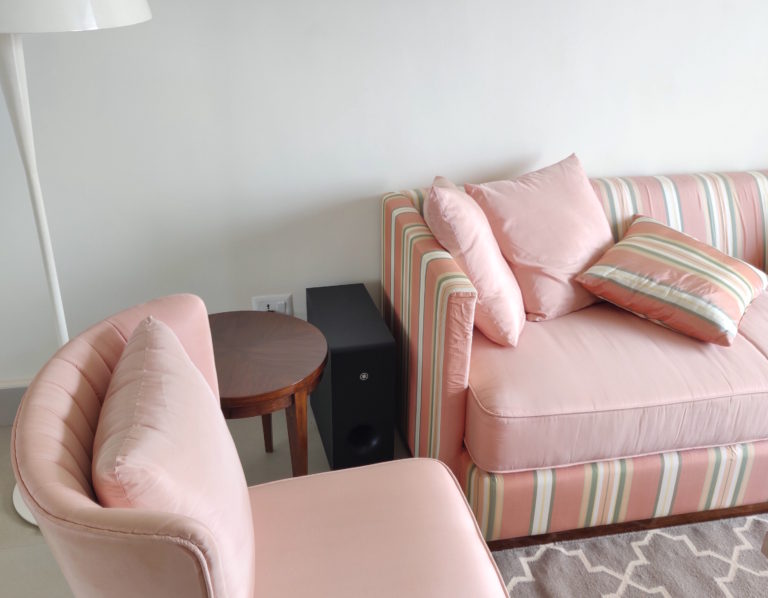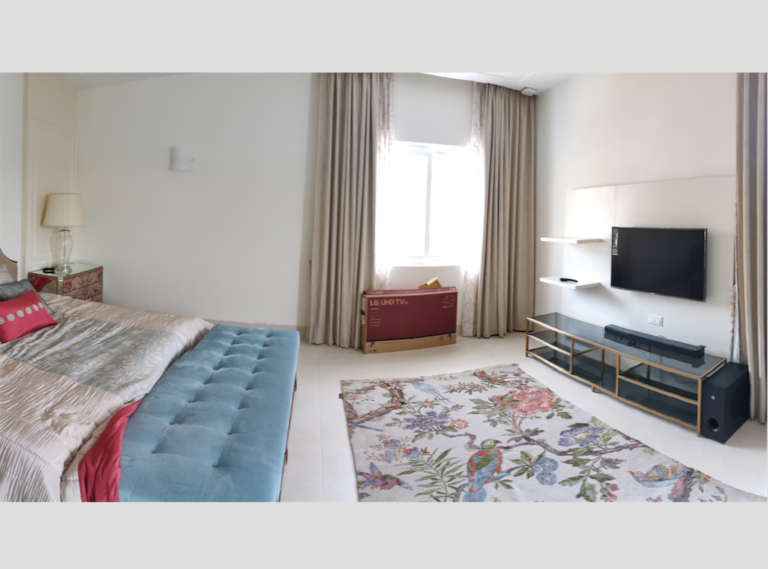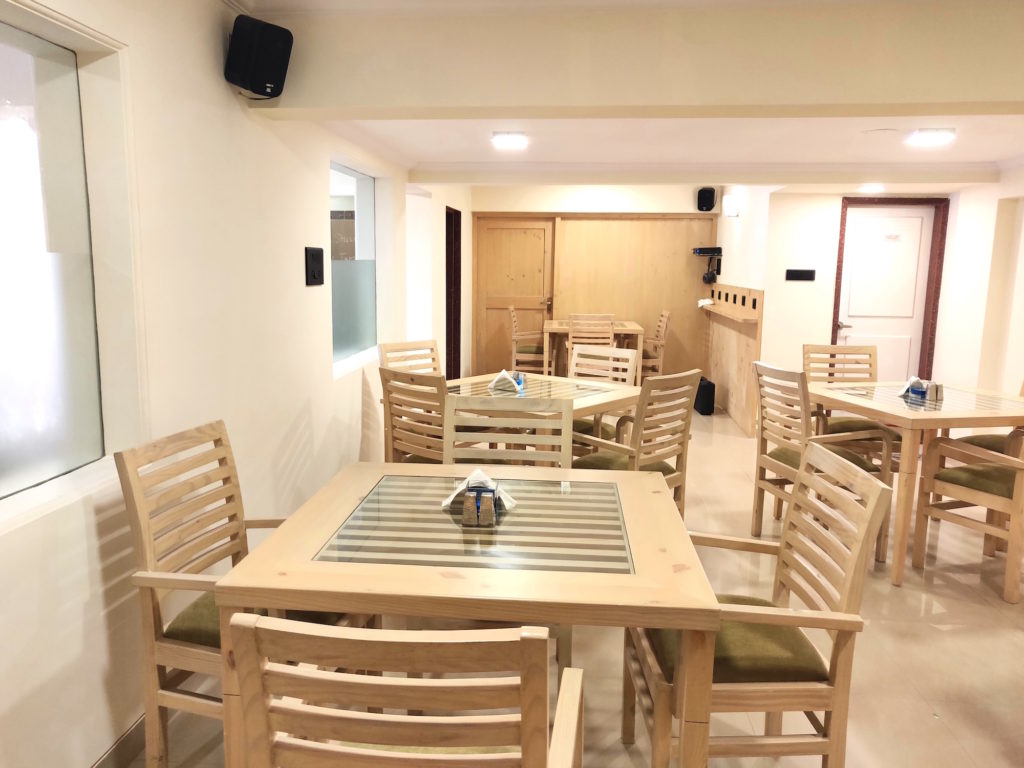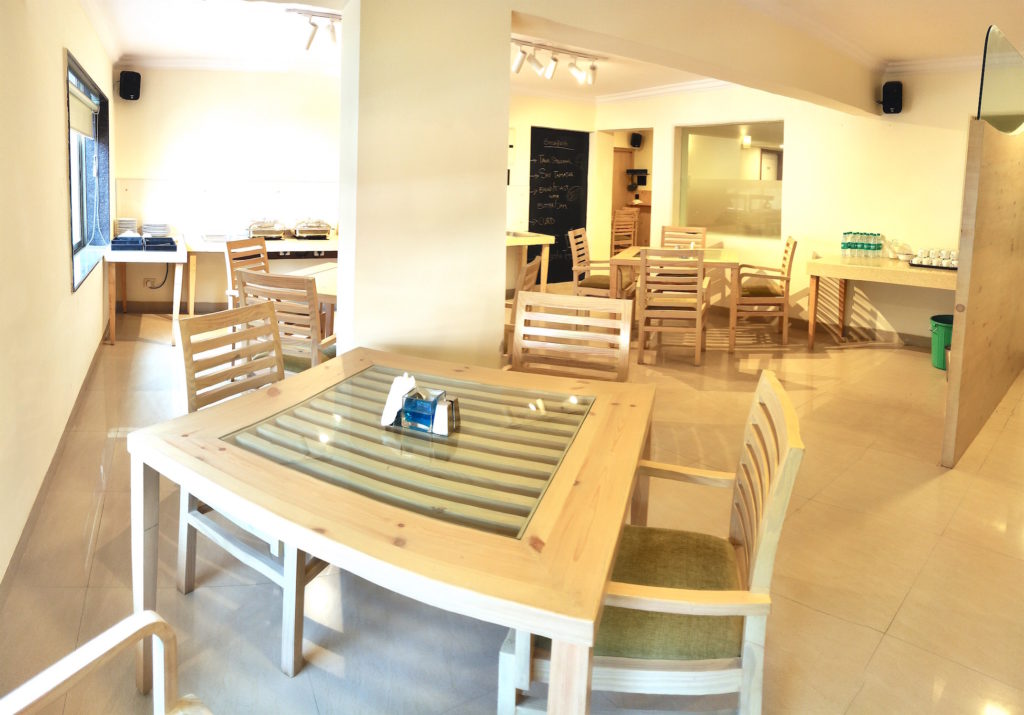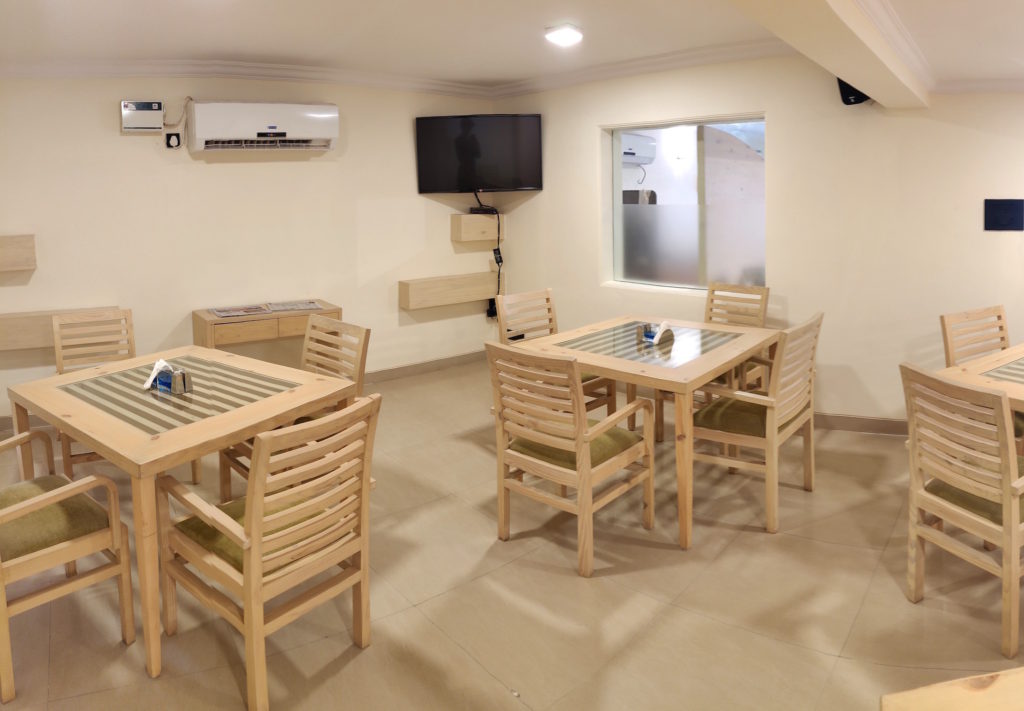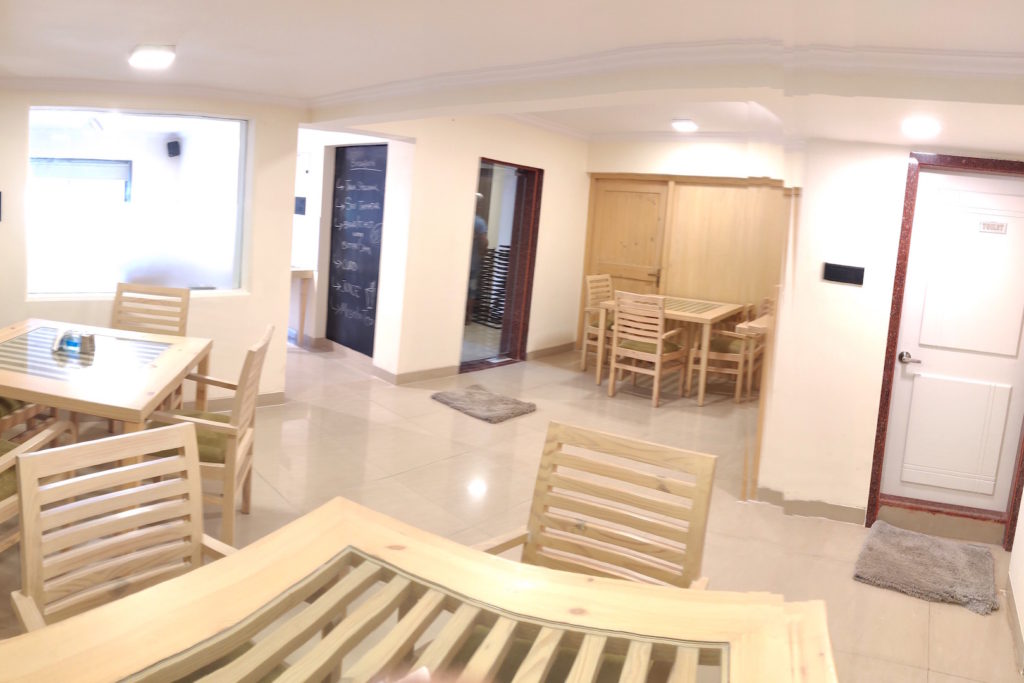 Cafe Background Music Setup . 
Pramilla Court
JBL Pro Control One Speakers 

DMN AV 499 AV Receiver 

Epson S41 Projector 
Designing Music solutions for your cafe / restaurant. 
Apart from just Music, Your sound system can also assist you with speech from the counter
 , Emergency announcements etc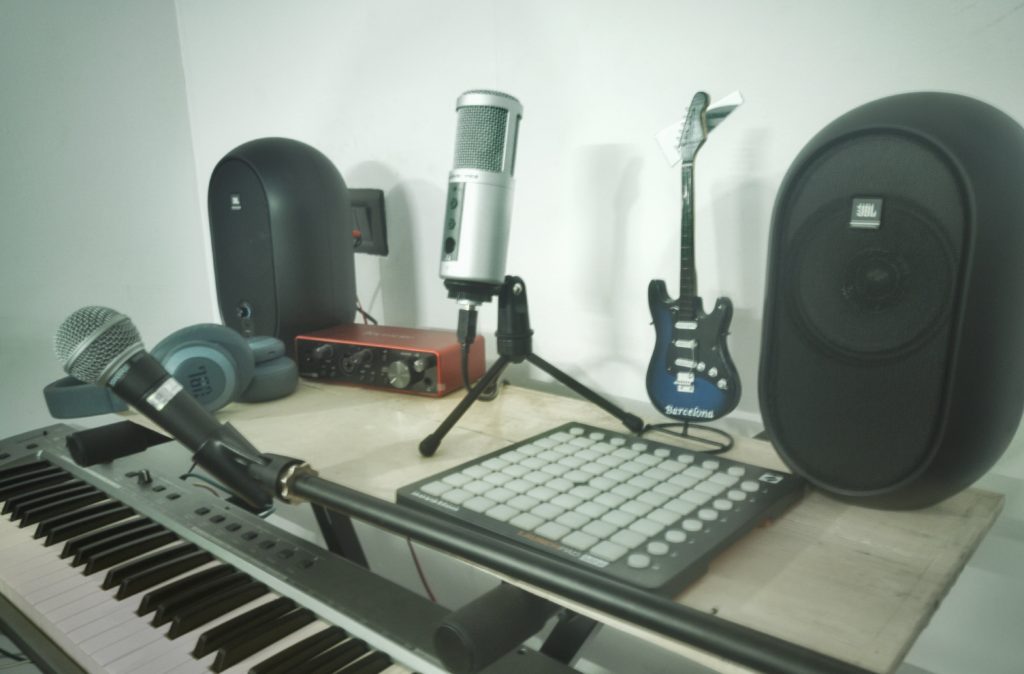 Home Recording Studio Setup.
JBL 104 Monitors

Focusrite Scarlett 2i2

Audio Technica ATR2500 USB

JBL E65 ANC Headphones

Shure SM58 Microphone

Novation Launchpad Mini

M Audio Pro keys
Many more currently being uploaded…